Insulated roller shutter garage doors can be used in a variety of ways to answer a particular need. For example, we fitted a pair of Aluroll roller shutter doors in this covered entrance of a Welsh Methodist chapel. The chapel – which is on a busy street – was attracting groups of young people at night who used the entrance as a place to socialise. This created problems with litter and graffiti. The chapel's minister wanted a way of preventing these problems, so the roller shutters were fitted on the back of the entrance brickwork.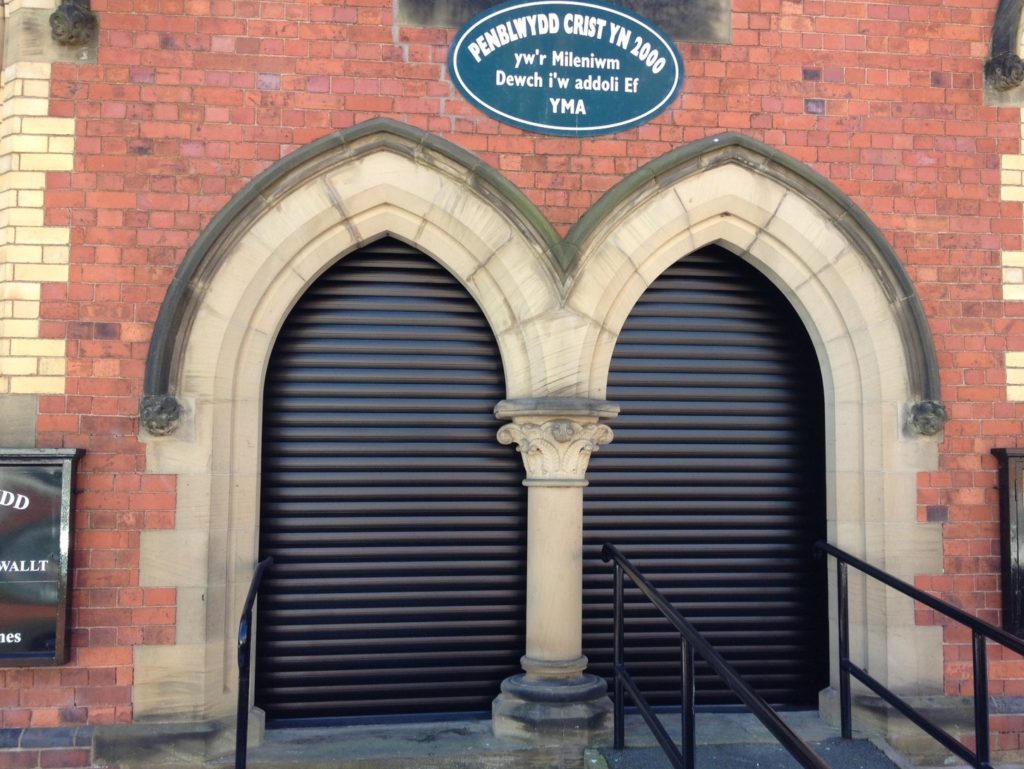 ---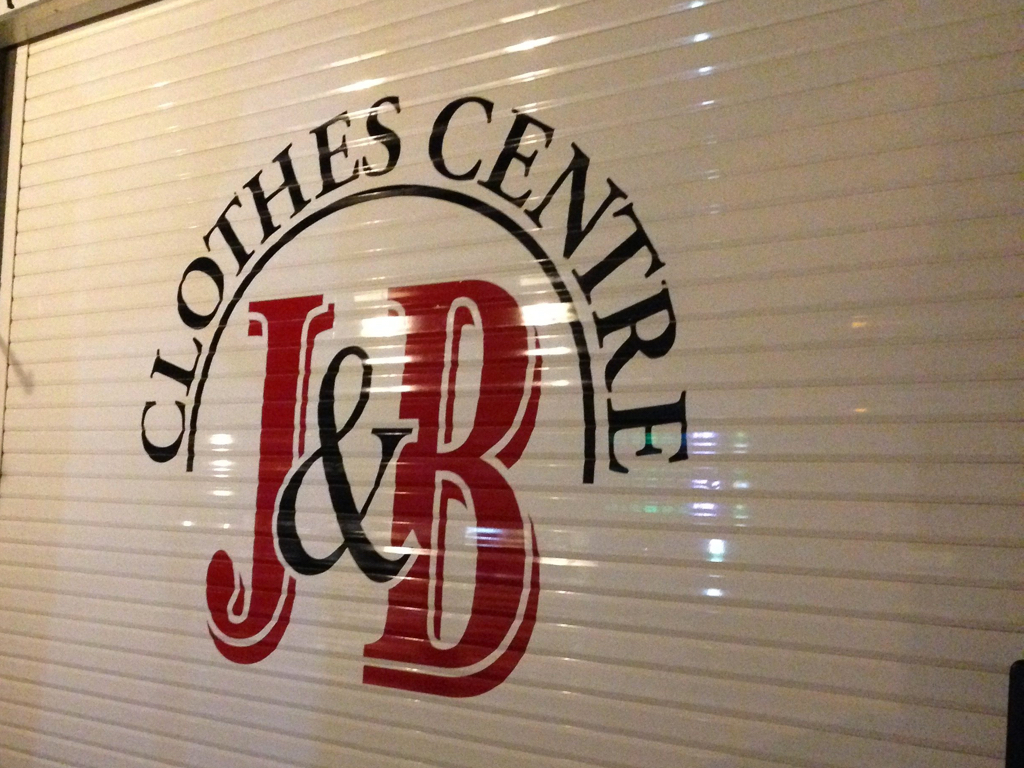 Another example of how roller shutters can be used to promote a company is this example of a customised roller door with a commercial logo. The door was sent to a sign-writing company that used stencils and an air-brush to create this very striking door.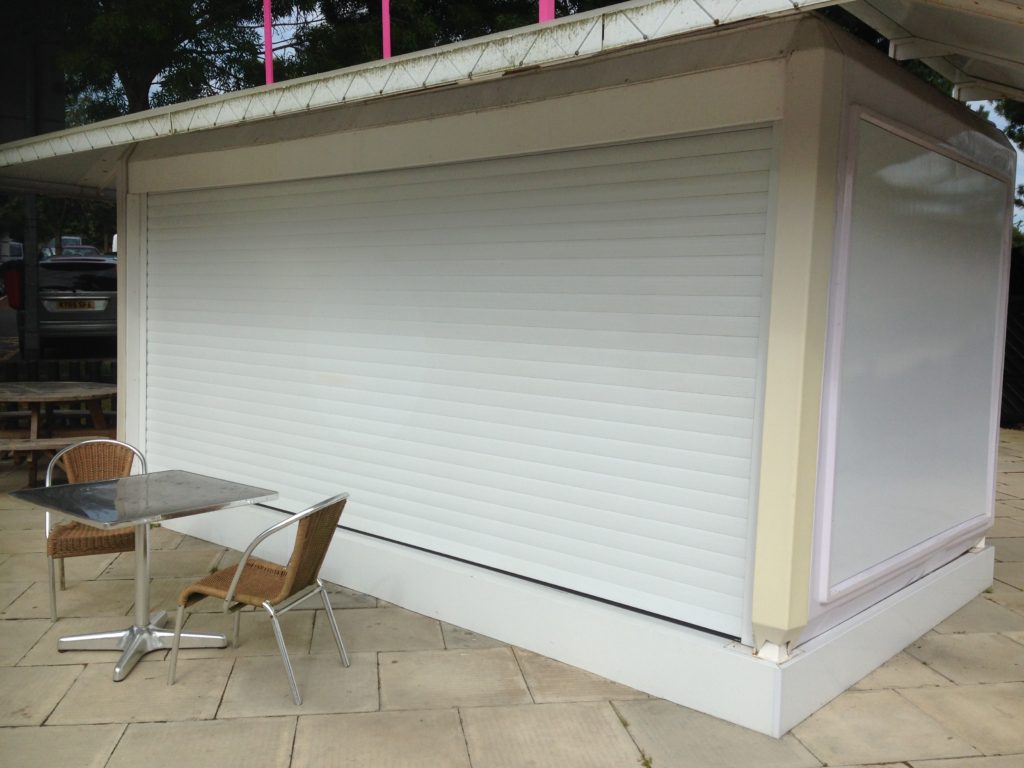 Roller shutters can also be used in this type of kiosk arrangement. The flexibility of four roller shutter doors means that each door can be opened or closed to suit the operator.
---
Insulated roller shutter doors offer solutions to a whole range of uses and can often provide the only option when all other door types cannot be fitted.
If you want to find out more about roller shutter doors, or if you're seeking advice about what type of garage door would be best for your needs, call us on 01691 670394.