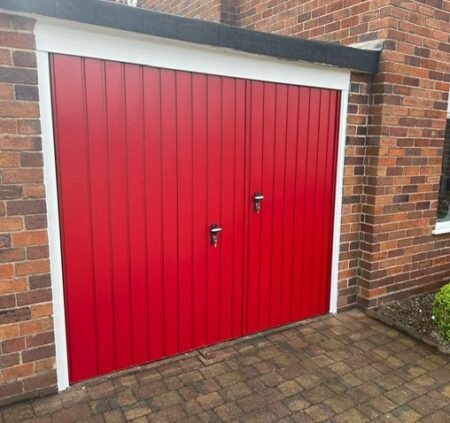 The Fort Smartpass door is a very well priced way of purchasing an up and over door with an inbuilt wicket door. 2 doors for the price of 1!
The 'mixed use' of many garages these days makes the wicket door option suprisingly popular. The wicket door is full height so there will be no ducking or banging of heads e.t.c.
There is a small threshold (which is in fact the main boundary frame of the main garage door) which you have to step over. You can wheel bikes over it but for heavier objects such as the lawn mower, you would open up the main door.
The wicket door can be on the left or right hand side and is always hinged on the outside edge of the main door and always opens outwards.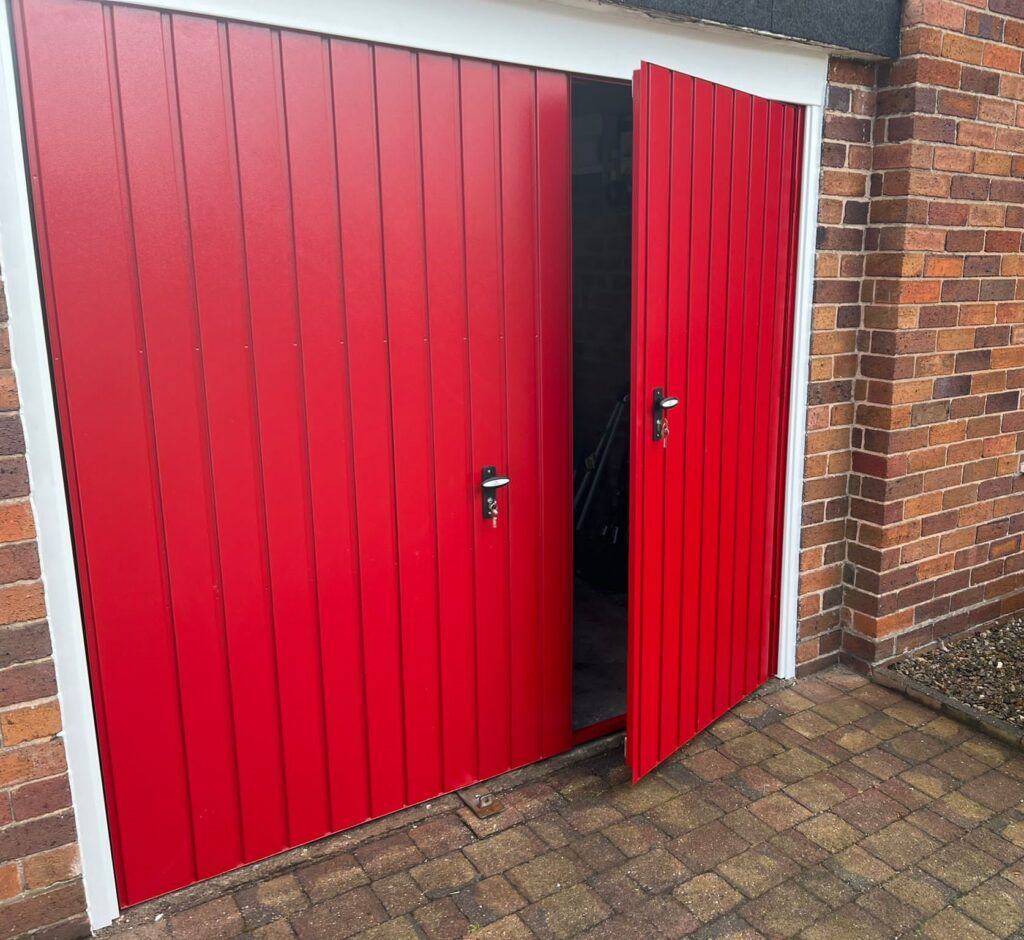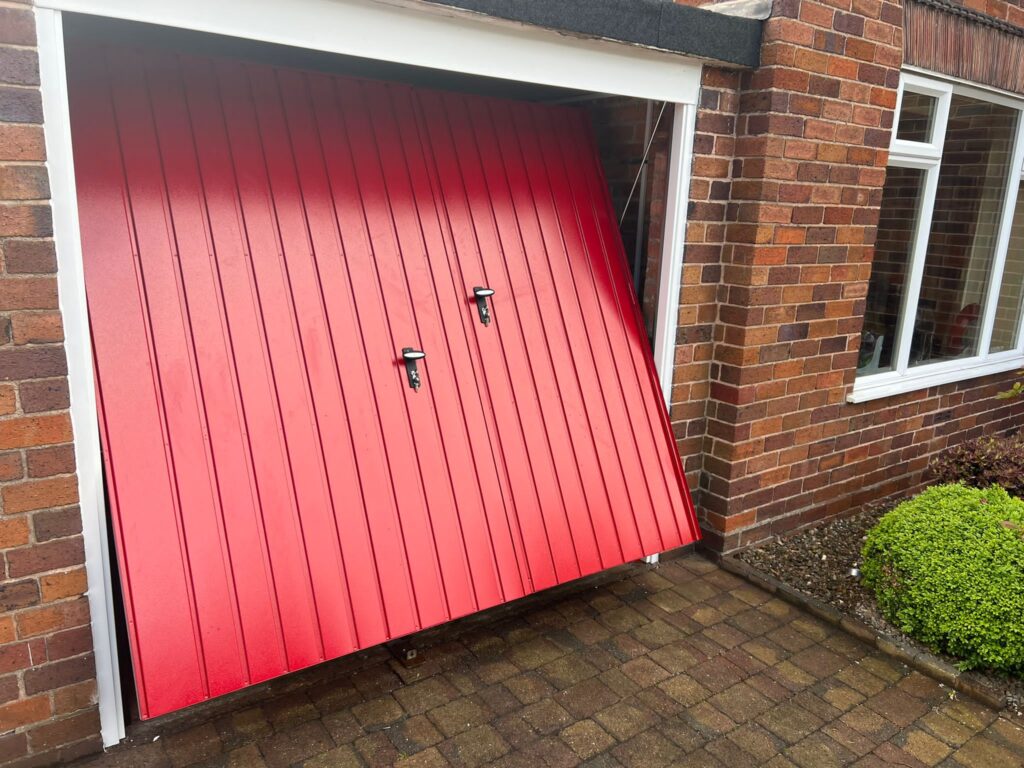 These doors come pre-hung on a steel goalpost fixing frame for straightforward installation. Door and frame can be be bought in different colours, just like this one in red with a white frame. This was done intentionally to match the customers front door. It was fitted by Paul and Mark our local fitters in Wrexham, North Wales