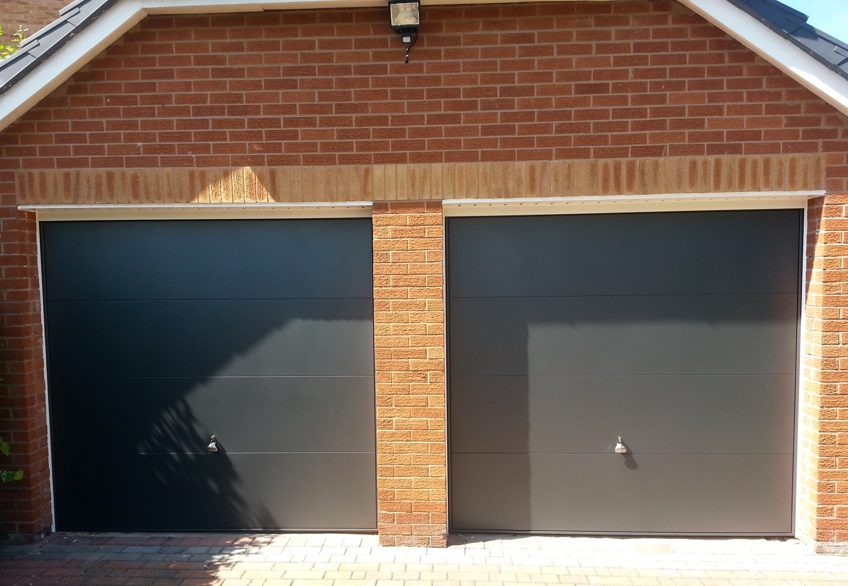 Finding out that it's time to replace your garage door can be daunting. It can be costly and should be carefully considered so you can make the most out of your investment.
An obvious first consideration when buying a new garage door is the price. The most popular and cheapest garage door on the market is an up and over powder-coated steel door with a canopy mechanism in white in a horizontal rib design in a standard imperial size.
For example, our Fort range of steel up and over doors offers very keen prices with a ten-year guarantee on the powder-coated finish. If you're looking for a quality door at a good price, take a look at our Fort range.
 Often people want to have the cheapest possible garage door as a quick fix and don't consider the other options that could actually end up costing only a small amount more.
Depending on the size, design, colour and finish, an insulated sectional garage door can often work out to cost only slightly more than a steel up and over door.
Overall, an insulated sectional door is worth considering because they offer thermal efficiency, rubber seals to minimise draughts and rainwater entering the garage and better security.
For example, we are currently offering a 2134mm wide by 2134mm high (7' x 7') Fort steel retractable door in white with a factory-fitted frame at £405 + VAT, whereas an equivalent Alutech insulated sectional is £616 + VAT.
Generally, the price of garage doors run in this order (lowest to highest):
Steel up and over doors
Steel roller shutter doors
Steel/GRP side hinged doors
Upvc up and over doors
GRP up and over doors (higher quality doors)
Steel sectional garage doors
Aluminium roller shutter doors
Timber up and over doors
Timber side hinged doors
Timber sectional doors
GRP sectional doors
Timber round the corner doors
The order of this list can change depending on features such as special sizes, mechanisms, colours and windows.
If you would like more advice on what garage door would be best for you, or if you would like a quote from us, contact Arridge Garage Doors on 01691 670394.