Aluroll produce a very high quality version of the popular type of insulated roller garage door. These doors offer a good level of security, have powdercoated cast aluminium end plates, powdercoated full box housing, as standard, and powdercoated heavy duty guides. They have treble draught seals in the guide channels dramatically reducing any draught into the garage.
A recent installation went as follows:-
Stage 1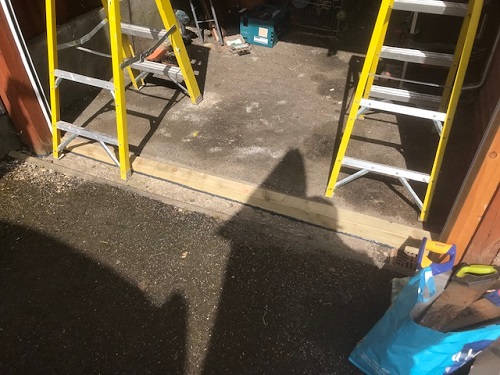 A treated softwood 'sill' was fitted across this very sloping aperture in order to get it level for the roller door to close onto.
Note the white guide channels each side, fitted behind the timber uprights.
Stage 2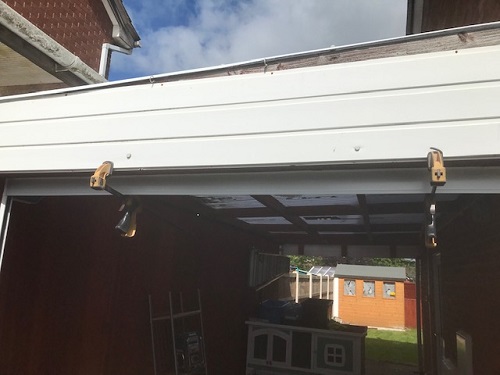 The shutter box is clamped then fixed to the 'lintel' to ensure deflection in the box is prevented, which otherwise could put a scratch all the way down the door curtain.
Stage 3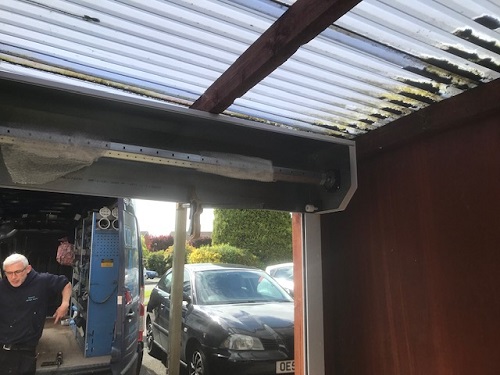 The box (without the lid) sits into the top of the guide channels.
The octagonal shaft has bubble wrap around it to ensure the curtain doesn't scratch when it is offered into place.
Stage 4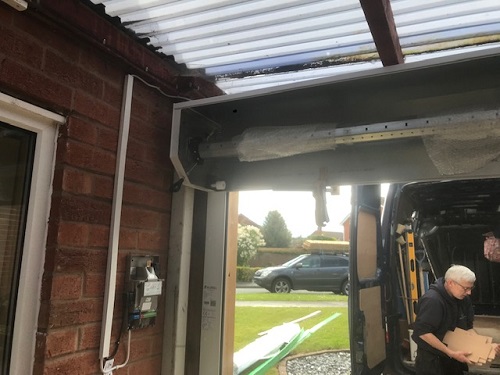 The wall mounted control box is wired in. The 4 core wire from the motor, that sits inside the octagonal shaft, is wired into the control box.
The control box is supplied with a power lead and plug tap for convenient 'plugging in' to the mains power 240 volts.
Stage 5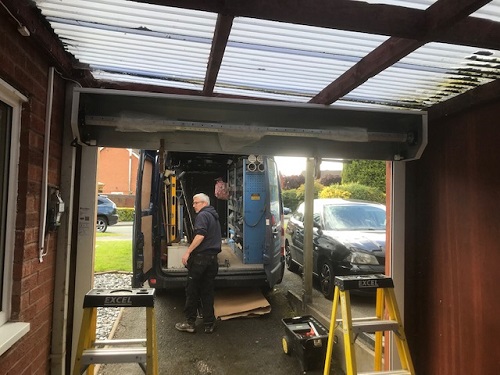 The guides, shaft and box enclosure are all in place. The control box is wired in. The door curtain is ready to be offered into place and connected to the shaft.
The last job is to fit the inner lid so that the door mechanism is completely enclosed.
Neat, clean, safe and strong