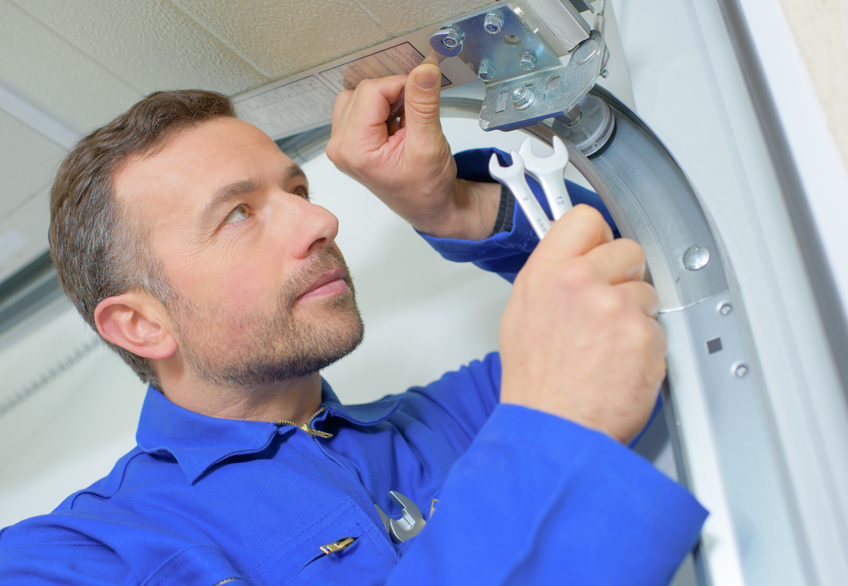 Spring is finally upon us, the weather is warmer and with the long weekend ahead this Easter, now is a great time to catch up on those outdoor jobs and spruce up your house and garden after what has been a long winter. One thing that is highly recommended is performing a full check on your garage doors, to ensure that they are in full working order. So what should you look for and what can you do to keep everything working smoothly? Here are some top tips.
Visual inspection
It is recommended to conduct a visual inspection of your garage door and its moving parts every six months, and spring is a great time to do this. First, check the door itself, looking for any obvious signs of wear or damage. Dents and scratches may not seem a big deal, but may mean that any protective coating is compromised, which can reduce the lifespan of your door if not rectified. Dents may also cause larger areas of paint to gradually peel off, especially as the weather becomes warmer and the surface begins to expand and contract. Also, have a look at the door in both the open and closed position to make sure it is sitting flush and level at all times. If the door is not sitting straight, this could cause damage to the mechanism.
Once you have checked the door, conduct a visual inspection of the mechanism. Keep a look out for any parts that are obviously damaged or appear to be loose or jammed.  If your mechanism includes torsion springs, have a look to make sure they are stretching and retracting properly.
General maintenance
After completing your visual inspection, it is worth conducting some general maintenance to help maximise the working life of your door. First, take the time to give your door a thorough cleaning. This will help to ensure that the protective coatings are able to do their job as effectively as possible, and reduce the risk of issues such as rust, mould and staining. Bird droppings are a particular concern, as they are acidic and can cause corrosion to the surface.Keeping the door clean will also help to reduce the risk of dirt and grime getting near the mechanism. It is recommended to use soap or washing up liquid; Do not use corrosive, abrasive or solvent detergents, glass cleaner or any tools that might leave scratches. Avoid using a pressure washer, as this can damage seals.
When everything is dry, grease rubber seals with a petroleum jelly such as Vaseline. This will help to prevent the rubber from drying out and shrinking and cracking and ensure a good seal is maintained.
Finally, you may want to grease the springs, olders and moving parts. This will typically be required every four years. If there is no visible grease or if it completely dried out, it may well be time to re-grease the workings.
Automatic doors
If you have automatic doors, a further essential check is to make sure that the obstruction safeguard is fully working. It is very important that the door stops moving or changes direction if the closing edge encounters an obstacle.
If you have any doubts about the condition of your garage doors, or feel that it is time to order replacements, give the experts at Arridge Garage Doors a call now. Call today on 01691 670394 or click here to contact us online