We recently took a trip to Manchester to have a look around the city.
Manchester is rich in creativity – beautiful murals and graffiti are scattered around the city and the garage doors were no exception!
As garage doors are our forte, we always keep an eye open for interesting doors wherever we go. We couldn't help but notice these interesting roller shutter doors.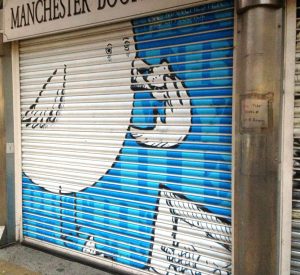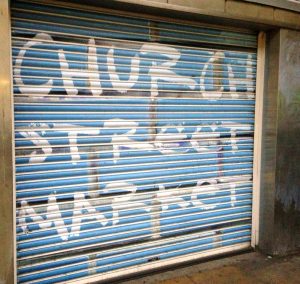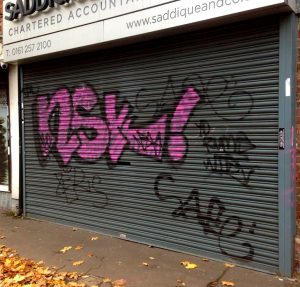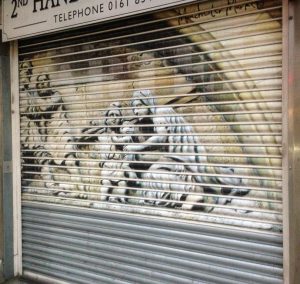 Roller shutter doors are great for both garages and shop fronts. They are very secure and come in a wide range of colours, both manual and automatic.
Arridge Garage Doors not only supply a huge range of quality garage doors, but we can also deliver and fit them nationwide. We use highly experienced fitters across the UK to provide an installation service that we're proud of.