In the UK, many garages are used purely for storage reasons but some garages were the birthplaces of the world's most famous companies.
Here's a list of the Top 5 most famous garages in the world.
'Google' Garage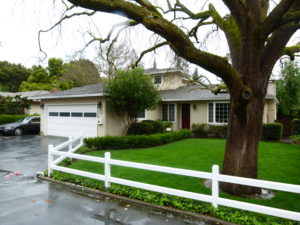 Founders Larry Page and Sergey Brin started up what's now known as Google from this garage in MenloPark, California.
The Stanford Graduate students rented Susan Wojcicki's garage for a huge $1,700 per month. In September 1998, they didn't realise it was such a small price to pay for the huge success of the company. Susan is now employed by Page and Brin as the CEO of YouTube.
'Apple' Garage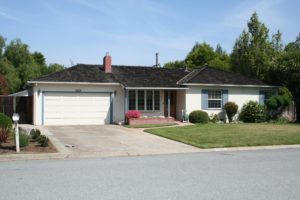 In 1976, Steve Jobs and Steve Wozniak, aged 21 and 26, started Apple Computers by selling 50 units of Wozniak's Apple I Computer at $500 a piece to a local retailer. Jobs took the purchase order to a parts distributor and ordered the parts. "The Steves" and their small team hand-built 50 computers in 30 days from this garage in Cupertino, CA.
'Amazon' Garage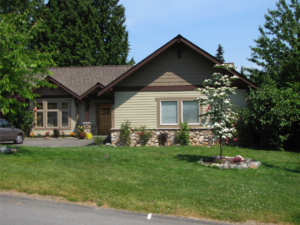 Jeff Bezos founded Amazon.com in 1994 as an online bookstore. At the time, it was completely run out of his garage in Bellevue, Washington.
'Disney' Garage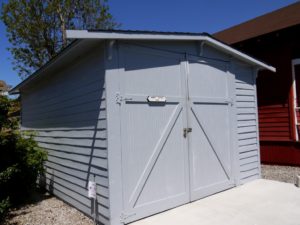 About 45 minutes away from Disneyland Park in Anaheim, CA, there's a house in Los Angeles where The Walt Disney Company originated. In 1923, the house belonged to Walt Disney's uncle, Robert Disney. Walt and his brother Roy moved in with their uncle and set up "The First Disney Studio" in the one-car garage out back. There they started filming the Alice Comedies which was part of the original Alice's Wonderland.
'HP' Garage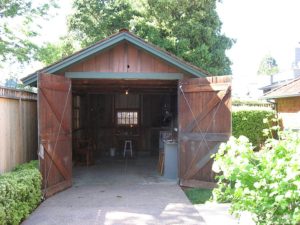 In 1939, Bill Hewlett and Dave Packard founded HP in Packard's garage with an initial investment of $538. Their first product was an audio oscillator and one of their first customers was Walt Disney, who purchased eight oscillators to develop the sound system for the movie Fantasia. The HP Garage in Palo Alto is known as the birthplace of Silicon Valley and HP is now one of the largest companies in the world.