View fitters in other areas
garage door fitters North Lincolnshire, Grimsby, Cleethorpes, Lincoln, Skegness, Mablethorpe, Scunthorpe
Garage Door Fitter Details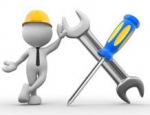 Shane
44
10
North Lincolnshire, Grimsby, Cleethorpes, Lincoln, Skegness, Mablethorpe, Scunthorpe
Personal Details
Shane is 44 years old and has worked as a self-employed garage door installer for over 10 years. Prior to this he worked as a garage door fitter for a leading Hull based garage door specialist. Shane will install any of the leading makes, types and models of garage door to a high standard. His prices include removal and disposal of the old door and frame (if required) and a site survey on receipt of a firm order.Shane likes his Rugby league, going to Hull Kingston Rovers games when he can. Shane also goes to Hull City football games. His teenage son loves computer games and countryside walks.
Testimonials
"Very professional through every stage of the project from initial enquiry to fitting. Would recommend Arridge Garage Doors to anyone." Bob Millington

"Helpful advice that saved me from making a poor choice. Delivery on time. Good local fitter." Nigel Gerlack

Please note that we only install doors and motors purchased from Arridge Garage Doors Ltd.
Prices for installation only
Travelling. Please add £40 towards travelling if the job is on the outer reaches of Shane's patch. Shane charges for UPVC trim, facias and soffits if required at little over cost price to him. This helps complete a job neatly and professionally so every customer gets a finished job.

Where applicable an old door etc. will be removed from site free of charge unless stated otherwise. Multiple orders will enjoy further discounts. A "double check" survey will be carried out on receipt of a firm order. In order to quote you quickly and accurately, please complete the self-survey form so we have all your relevant sizes to prepare a quotation.