Hormann LPU67 Thermo Insulated
Hormann LPU67 Thermo, when excellent thermal insulation is required. 67mm thick door sections with thermal break and double lip seal between sections. U-value of sections 0.33, typical U-value of installed door is 1.0. Up to 30% better thermal insulation than an LPU42 sectional door. Available in 2 designs, M-rib and L-rib. Available in 2 finishes, Silkgrain in a choice of 15 standard RAL colours plus any Classic RAL colour at extra cost and Decograin in a choice of 5 wood effect colours and Titan Metallic. Only available as an automated door. Full range of glazing options, all triple glazed. For ultimate thermal insulation the LPU67 can be installed with a ThermoFrame, up to 10% better thermal insulation. Where the garage is being used as an extra room a premium version of the LPU67 is available, all fittings, frames, tracks and connecting rails are finished in Grey White RAL 9002 to match the rear of the door sections. Existing LPU42 sectional doors can be retrofitted with LPU67 sections without changing the frame. Made in Germany. 10 year manufacturers warranty.
Hormann LPU67 high quality, 67mm insulated sectional door with an excellent U-value.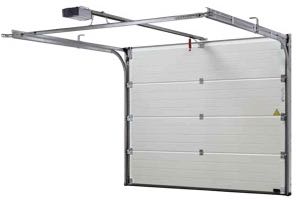 Rear view of assembled Hormann insulated sectional garage door with Hormann auto kit.
Hormann LPU67 sectional garage doors maximise drive through width and height as they are fitted on the rear face of the garage opening.

Between brick and under the lintel installation is possible in conjunction with a between brick bracket kit and frame cover profiles.

Door opens vertically so you can park in front of the door and still open it. Ideal for short driveways, city or town garages.

Available in M-Rib (Medium rib) and L-Rib (Large rib) designs.
Excellent thermal insulation provided by 67mm thick sections with thermal break and double lip seal between sections.

U-value of sections is 0.33 W/(m2.K), typical U-value of installed door is 1.0 W/(m2.K)

Comes complete with fully finished white fixing frame and all fixings.

Included in the price of the door is the easy to install Hormann frame and counterbalance mechanism: Z springs on doors up to and including 3000mm wide x 2500mm high, N springs on doors over 3000mm wide x 2500mm high, L springs (low headroom gear) available for limited headroom installations of doors over 3000mm wide x 2500mm high. Please click on the relevant link to view easy to follow Hormann manufacturers installation instructions.
Excellent level of security, much more secure than up and over doors. Secured By Design accredited when installed with a Hormann ProMatic or Hormann SupraMatic automation kit.

10 years manufacturer's guarantee by Hormann.

See full Hormann Sectional Garage Doors Brochure by clicking this link
Insulation and Draught Proofing.
Fitted insulated sectional door has a very low U-value of 1.0 Wm2 K, keeping warmth in the garage.

Doors are made of fully finished steel, double skin with thermal break and 67 mm thick rigid foam insulation, Wind Load Class 3.

Optional ThermoFrame available for up to 10% better insulation, typical U-value of installed door with ThermoFrame is 0.9Wm2 K.

The door has all round deep rubber seals between the door and the frame making the door much more draught proof than an up and over garage door.

Air Sealing Class 2, Water Sealing Class 3 according to European standard 13241-1.
Please note however that it is highly recommended that there is a gradient on the floor going away from the door to help water and wind-blown rain to drain away. Without this gradient wind can force water under the seal.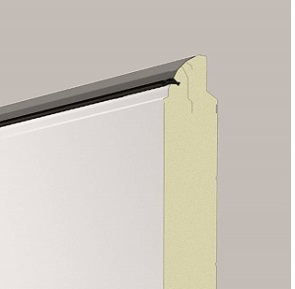 Double-skinned LPU67 doors with 67mm thick insulation, thermal break and double lip seal between sections.
Silkgrain finish.
The Silkgrain finish is smooth and silky.

A 50% thicker exterior steel sheet on the Silkgrain door ensures stability and smoother running.

Also less likely to ding or dent over time.

A very popular choice for the simple but stunning contemporary appearance of the L-Rib version of the LPU67 door.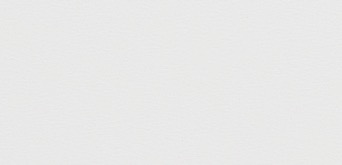 Hormann Silkgrain door finish.
Decograin finish.
Decograin surface of the door is Smooth, not Woodgrain embossed.

The wood look is achieved with a thin but durable plastic film coating creating a stunning and authentic timber look. The door coating is UV resistant.

Five Decograin finishes are available with timber effect in Golden Oak, Rosewood, Night Oak, Dark Oak and Winchester Oak.

The Golden Oak and Rosewood is a very good match to UPVC doors and windows in these two popular colours.

Readily available UPVC flat board and architrave of numerous widths, in Golden Oak and Rosewood, means that any trimming around the installed door is cheap, easy and a very good match to the door itself.

The Winchester Oak is the nearest in appearance to real oak - a stunning look.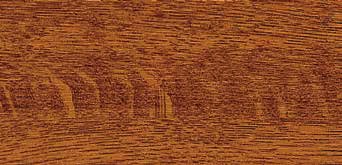 Hormann Decograin Golden Oak finish.
The Titan Metallic CH 703 Smooth finish.
The Titan Metallic CH 703 is a contemporary door colour.

The surface of the door is smooth and easily cleanable.

UPVC trim in this colour is available from UPVC window merchants in a standard Anthracite Grey wood grain should extra trim or facia be needed around the door.

Hormann Titan Metallic CH 703 Smooth finish.
Hormann LPU67 sizes available.
All LPU67 doors are in made-to-measure metric sizes with widths from 2000mm up to 5000mm and heights from 1875mm up to 3000mm.

Please contact us with your garage opening sizes for a quote and advice, alternatively please phone us on 01691 670394 with any questions you may have.
Available colours
Standard colour is fully finished White RAL 9016.

The rear of all LPU42 doors is a serviceable off-white colour RAL 9002 Grey White.

16 standard and special RAL colours available, at extra cost.

The crossbar of the frame comes in the same colour/grain effect as the door. The legs of the frame are white. If the edges or any of the face of the frame is visible on the final installation we recommend the purchase of matching frame leg Cover Profiles. This is a neat low cost way of achieving an excellent finish to the job, and avoiding any exposed white frame leg edges being visible and distracting from the beauty of the finished installation.
N.B.
All doors come with a fixing frame that has white Woodgrain legs and a Smooth or Woodgrain finish cross bar in the colour and finish of the door. Cover Profiles are available in Silkgrain, Decograin, Titan Metallic and in any colour to match the door and are recommended to cover any edge or face of the fixing frame, which may be visible on the final installation.
---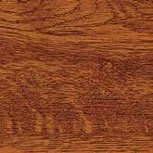 Decograin Golden Oak: medium brown, golden yellow oak design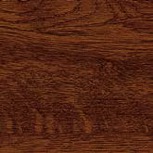 Decograin Dark Oak: walnut-coloured oak décor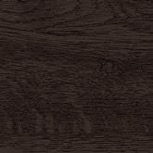 Decograin Night Oak: dark, intense oak design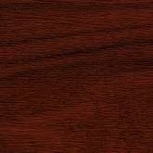 Decograin Rosewood: mahogany-coloured timber design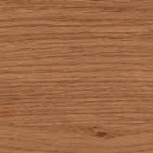 Decograin Winchester Oak: natural-coloured knotty oak design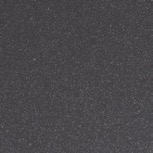 Titan Metallic CH 703: Anthracite with a metallic effect
Automation.
LPU67 doors are only available for automation with Supramatic auto kit.

Manual versions of the LPU67 are not available due to the weight of the door,
Matching Side Doors
Hormann matching side doors in all the various designs, finishes and colours are available in standard and made to measure sizes.

Gives any garage that special look.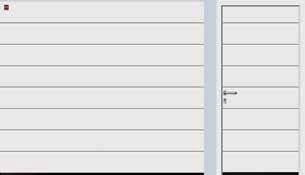 M-ribbed LPU with matching side door Traffic white RAL 9016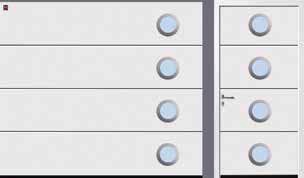 L-ribbed LPU, style 469 with glazing and matching side door
---