Hormann White GRP Garage Doors
Sorry, these products are no longer available. High Gloss White. Glass Reinforced Plastic (GRP) Up and Over Garage Doors. Low-maintenance and hard wearing. Standard sizes only. Can be installed on steel or timber goalpost frame, between the brick pillars or on the back of the pillars. Hormann Glassfibre garage doors are manufactured by means of a lightweight and strong door chassis with a seamless GRP door skin bonded to it. The Hormann up & over door chassis is only visible from the front as a 10mm, neat, white edge to the panel. The deep embossments and seamless panel, cast as one piece, give the door a high quality appearance and feel. Available on Hormann's quality canopy or retractable ligting gear. Other models available. Please ring for details. Hormann GRP door skins are manufactured by Wessex.
Hormann GRP Fibreglass White Supersmooth up and over garage doors.
Hormann offer a number of standard sizes only in their range of White Supersmooth doors.
For made to measure versions of essentially the same product please go to Wessex GRP Gloss White garage doors
Glass fibre is incredibly strong offering a better strength to weight ratio than steel.

GRP does not warp, rot, shrink or rust.

No maintenance required other than an occasional wash down.

The door is cast as a single panel and the door face has no joints, rivets, seams or fastenings.

The panels are cast into bespoke detailed moulds that create deep and detailed embossments and attractive panel detailing.
Strength and Security.
There are quite a few dented steel garage doors around the country. Steel garage doors can dent as a result of low and medium impact. Low speed impact from car bumpers and such like can crease a steel garage door whereas GRP being strong but slightly flexible will generally resist such knocks and maintain its appearance. GRP doors are impact tested for strength.
Steel chassis and a smooth white glass fibre panel.
Hormann have a distinct two-stage process to making their GRP doors:

Stage 1. Manufacture of the lightweight but strong door chassis. This is galvanised and powder coated in white.
Stage 2. Bonding of the one piece GRP door skin onto the chassis.
This manufacturing method pioneered by Hormann ensures high quality control, strength and rigidity in every door.

All Gloss White doors have a white powder coated steel chassis edging the smooth white panel itself.

The edge of Hormann GRP door chassis is very neat but is visible when viewed from the front. The edge forms a 10mm wide picture frame effect on all 4 edges of the panel.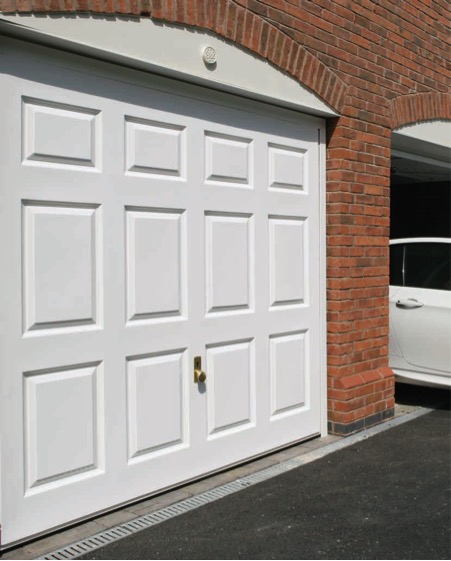 Hormann 2041 Coniston GRP White Supersmooth door.
Canopy and Retractable mechanism types available on Hormann GRP doors.
All single Hormann GRP doors up to and including 8ft wide (2438mm) can come with Canopy mechanism.

Canopy mechanism is easy to install, there are no tracks suspended from the ceiling and it is ideal on manual doors. Canopy doors are not recommended for automation.
Retractable mechanism is available on all sizes of single and double width Hormann doors. Retractable mechanism allows the door to retract along ceiling mounted tracks. This is a very robust mechanism type and it is ideal for adding automation to.
On single width doors up to and including 7'6" wide Retractable Plus gear is available to ensure that the drive through entrance width at wing mirror height is maximised.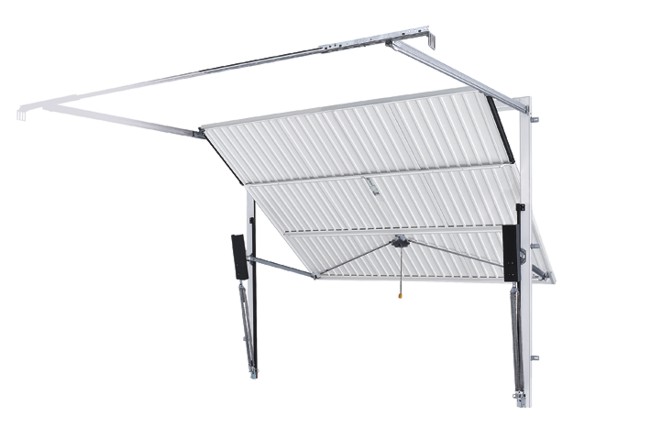 Hormann retractable door retracts into the garage along the ceiling mounted tracks.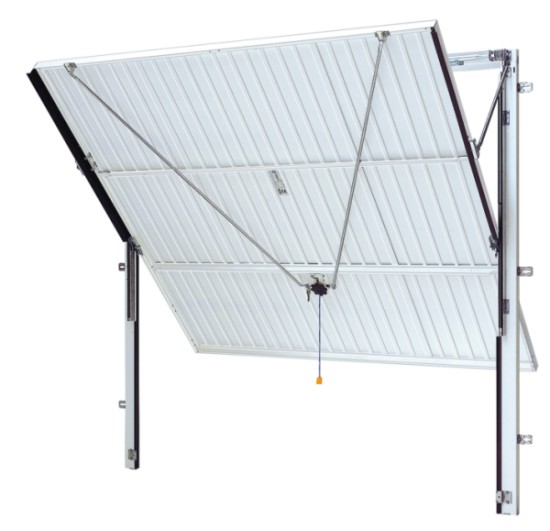 Hormann canopy door forms a canopy of approx 1/3 of the door height when open.
---
Optional pre-fitted frames.
Both Canopy and Retractable door types can be fitted onto the garage opening via a goalpost fixing frame made from either timber or steel.

The steel frames are galvanised and powder coated in white to match the panel chassis and pre-fitted to the door in the factory on all doors up to 10ft (3048mm) wide.

On the doors over this width the 3 piece fixing frame is supplied separately for quick assembly on site.

The pre-fitted frames on the single width doors have the counterbalance mechanism pre-installed to them for quick installation on site.
Automation and Locking.
A high percentage of our customers automate their GRP garage doors, however, all manual doors, at no extra cost, are supplied with 2 point rod operated locking. 4 point locking upgrade is also available. Please also see the wide selection of feature handles available to complement your Hormann GRO door including Cast Aluminium White, Cast Aluminium Silver, Polished or Brushed Stainless Steel and Brass.
---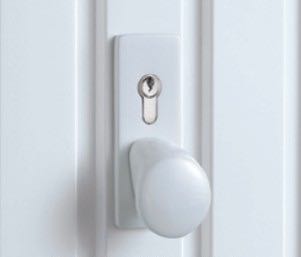 Cast aluminium, white handle option.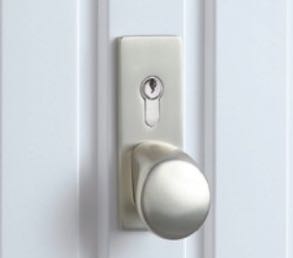 Cast aluminium, silver finish handle option.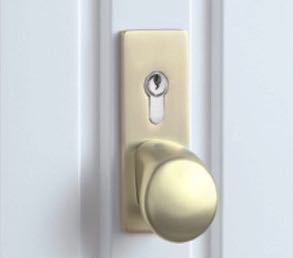 Cast aluminium, brass finish handle option.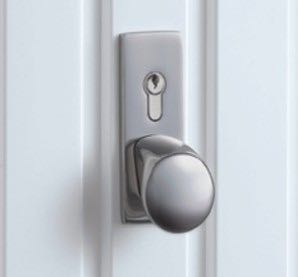 Brushed, stainless steel handle option.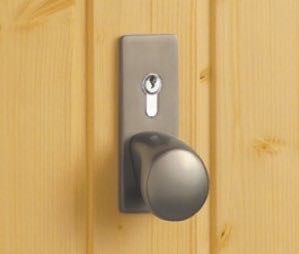 Cast aluminium, Bronze finish handle option.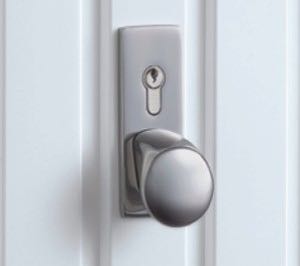 Polished, stainless steel handle option.
---
A style to suit every home. Contemporary or traditional?
The super smooth quality seamless panels, high gloss and detailed embossments universal to all models of Hormann GRP doors means there is sure to be a model of door to suit your property from the range of styles available.

The full Hormann brochure shows the glazing options available on the various models of doors. Glazing can be in Clear or Stippled Perspex. On certain door designs Square or Diamond leaded light detail is also available to further complement your property.