The SeceuroGlide insulated sectional garage doors.
The SeceuroGlide Sectional Garage Door will increase the thermal insulation and security of your home. Available in a variety of designs and finishes. The sectional door design makes the most of the space both inside and outside of the garage. Sectional doors open vertically, so you can park right up to the door. The SeceuroGlide Elite insulated sectional garage door is manufactured using a 40 mm thick steel panel that is foam-filled to ensure maximum thermal and acoustic insulation. All doors come with an anti-finger trap as an integral part of the panels and a the weather-seal between the panels. We offer a high quality, made-to-measure service as standard so made to measure doors incur no additional cost and are the same price as a standard size door. The automated range of SeceuroGlide Sectional Garage Doors can be safely operated from the comfort of your car or home. They come with a choice of motors, including the NRG Black Edition motor that comes complete with 2 hand transmitters as standard as well as a 5 year warranty.
The SWS SeceuroGlide insulated sectional garage doors at discounted prices.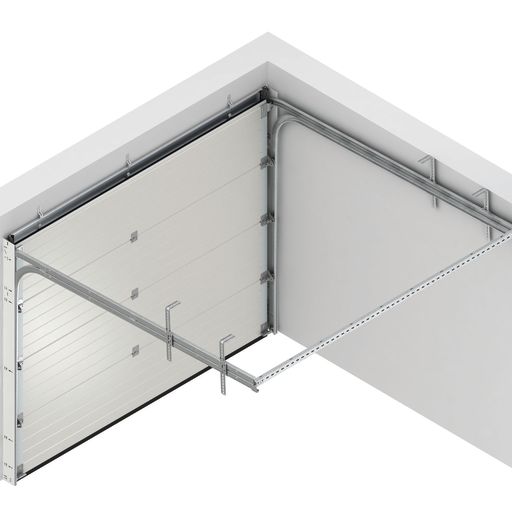 General layout of SWS Sectional Door.
Picture showing front mounted springs
and motor kit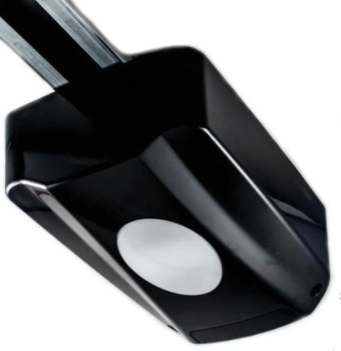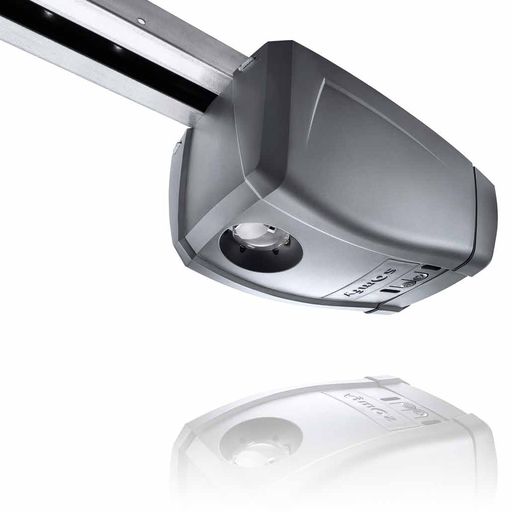 NRG 800Nm Black Edition Dexxo Compact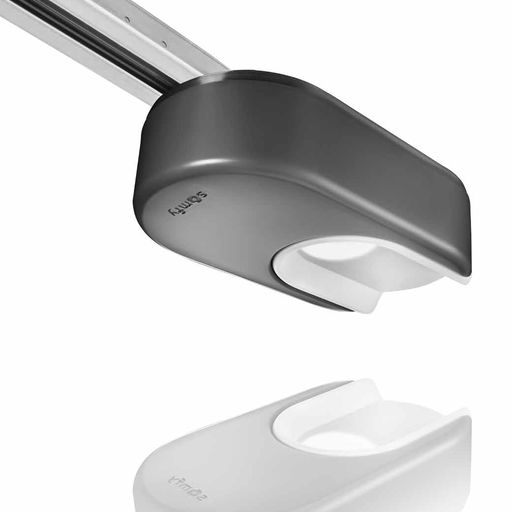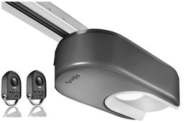 Dexxo Optimo 800 Dexxo Pro 1000
Various Motor options available
A made to measure high quality insulated garage door with sensible lead times
Generally installed onto the rear of a structural opening but can be fitted between brick piers and under the lintel using the SWS Executive Framing Kit.
Doors up to 5500mm wide are available with side mounted tension springs for easy installation, smooth operation and low headroom requirement.
The NRG Black Edition motor is an easy install, heavy duty belt drive motor that most customers choose on their SWS sectional door.
Somfy Dexxo motors (Compact, Optimo 800 and the Dexxo Pro 1000) are also available with the SWS door. Smart phone control of these well priced, up to date motors is available at minimal extra cost.
If you would like to view a video about the SWS SeceuroGlide garage door, please
click here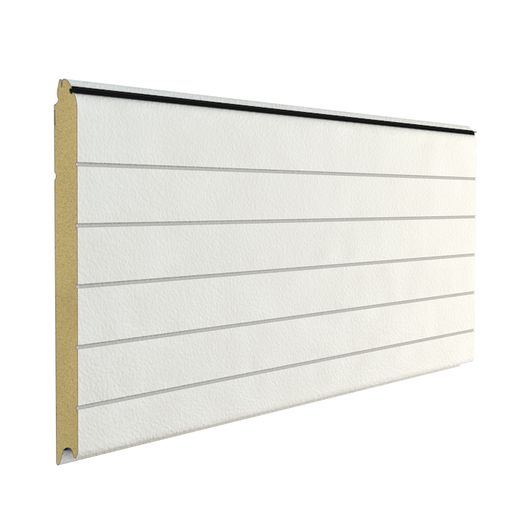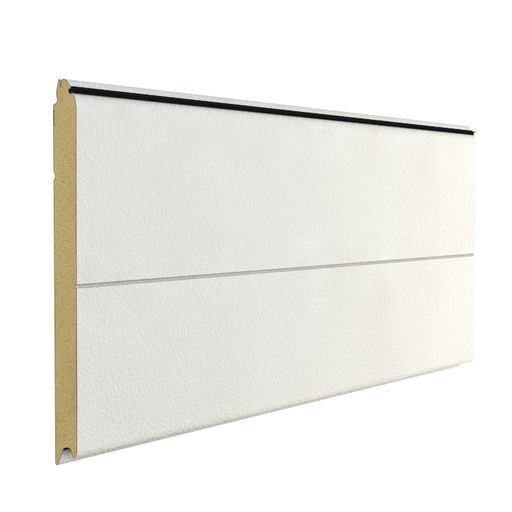 Sectional Profile Ribbed Sectional Profile Centre Ribbed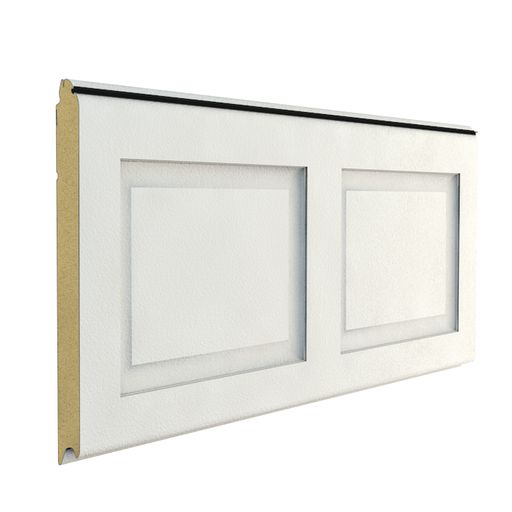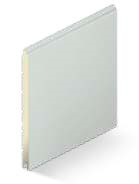 Sectional Profile Georgian Sectional Profile Un-Ribbed
SWS Seceuroglide is available as a manual sectional door if required
The SWS sectional door is generally supplied with a belt drive motor kit for safe, reliable and convenient opening/closing of the door.
For storage garages, home workshops, if the garage has no power supply or if you just don't want the door to be electric the SWS sectional can come as a manual door.
A choice of a black or aluminium handle are available, located on the right or left side of the door, viewed from the front.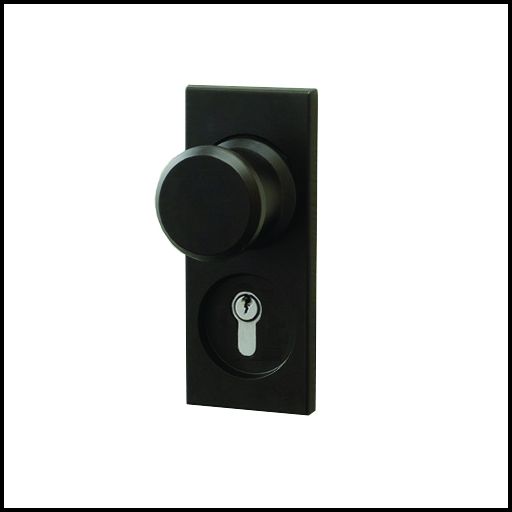 SWS sectional handle in Black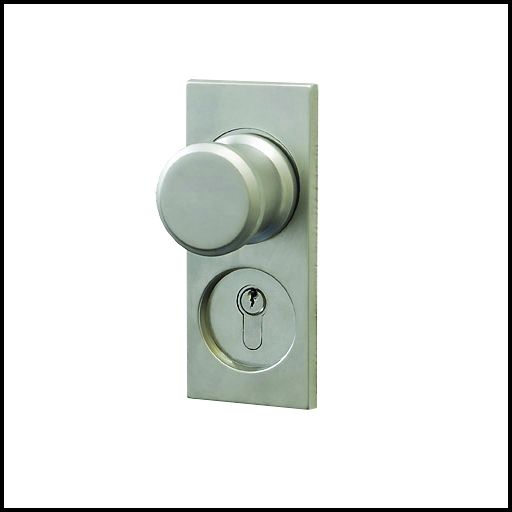 SWS sectional door handle in aluminium