Hormann and Cedar Door Timber Sectional Garage Doors
Hormann LTH Timber Sectional garage doors and Cedardoor Sectional garage doors at discounted prices. Hormann offer a choice of Nordic Pine or Hemlock, with Cedardoor offering cedar only as the timber from which the high quality doors are made. These specially selected kiln dried and beautifully machined timbers are stable, light, strong and naturally rot resistant. Ideal for a garage door. Timber sectional garage doors combine the multiple benefits of the sectional door design and mechanism with the beauty of real timber. The doors open vertically in sections, have all round seals, and are more secure than timber up and over doors. The beauty of the timber and the designs such as the Cedardoor Warwick cedar sectional garage door ensure that you will keep the planners happy. Planners often specify Vertical timber boarding on garage doors for listed buildings, properties in conservation areas in the National Trust areas and so on. The Cedardoor Derwent and Trent doors have real glass, not Perspex, again creating the design of door required in real timber with the multiple benefits of a sectional door. All our timber sectional garage doors can be made to measure at little extra cost, they can be automated and the Cedardoor sectional doors come fully finished as standard in a Woodstain colour of your choice. Fully finished doors in RAL or BS solid colours are also available. Standard headroom and low headroom gear options available to suit your garage. If installation of your chosen timber sectional garage door is also required please view our fitters details in your area.
Timber sectional garage doors from Hormann and Cedar Door.
General details on Hormann LTH ribbed and V-panelled timber sectional garage doors in Nordic Pine or Hemlock.
Hormann LTH S-ribbed timber sectional door is lower in cost, simply due to its simpler design, and very popular on contemporary and traditional properties alike. It is a Horizontally planked solid timber sectional garage door that runs on Hormann's high quality double door lifting gear, including single size doors.

Hormann LHT V-panelled timber sectional door features deep raised and fielded solid timber panels that are set within solid moulded framing mullions; and is one of Hormann's flagship doors.

Hormann timber sectional garage door is a very high quality, elegant looking door. Doors made of solid timber panels are excellently suited for timber houses or buildings with many timber elements, such as timber framing or facade elements.
Hormann timber sectional door, when installed with a Hormann Promatic or Supramatic motor is Secure By Design approved.
Hormann Nordic Pine description
Nordic Pine is a lightly coloured softwood with predominately straight grain.

Although the timber is finely selected, small heart shakes, individual resin pockets, spiral graining and yellowish brown knots are a natural characteristic of the wood.

Finely machined and constructed, the small and medium sized knots give the Nordic Pine doors a more Scandinavian, rustic-type appearance compared to the Hemlock doors.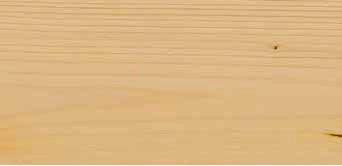 Hormann Nordic Pine
Hormann Hemlock description
Hemlock is a lustrous light greyish brown softwood with predominately straight grain.

It has attractive brown mineral stripes and small bark pockets that are a feature of this beautiful timber.

Finely selected timber by Hormann ensures that the Hemlock door is generally free of knots and has a warm feel to it.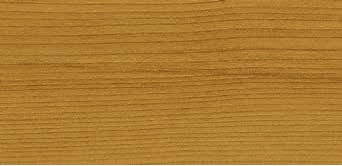 Hormann Hemlock
Important additional information about Hormann LTH timber sectional garage doors.
The timber is impregnated at the factory to protect it against insect and fungal attack. However, it must be coated on site on all faces and edges with chosen woodstain or paint prior to installation. PRIOR TO INSTALLATION door needs to be finished ON SITE in a wood protector or a protective wood stain on ALL faces, sides and edges.
Doors available from 2250mm to 5000mm wide, 1875mm to 3000mm high.

All sizes of Hormann timber sectional doors come with N gear i.e. front mounted torsion springs. L gear (low headroom gear) available on request. Hormann timber sectional doors cannot come with Z springs (side mounted springs) due to the weight of the panels.

Hormann sectional garage doors maximise drive through width and height as they are fitted on the rear face of the garage opening.

Door opens vertically so you can park in front of the door and still open it. This is ideal for short driveways and city or town garages.

Hormann timber sectional door comes complete with fully finished white fixing frame and all fixings. This frame can be covered in sympathetically coloured cover profiles, if required, to hide any exposed white frame leg edges.

This door provides excellent level of security, much more secure than up and over doors.

Neat rubber seals all around the door prevent draughts and leaves etc blowing into the garage.

Ideal for automation. However , if door to be manual - "Handle and Lock kit" required.
***Approximately 8 - 12 weeks delivery lead time. OTHER SIZES ARE AVAILABLE ON REQUEST. PLEASE ASK.
General details on Cedar Door range of solid timber sectional garage doors.
The Cedar Door timber sectional garage door is a solid cedar, sectional door with attractive, visible, perimeter stiles and rails. Timeless range of designs that suit traditional and modern properties, both new and old. The bottom rail depth varies depending on the size of door. Strong traditional construction i.e. motice & tenon joints, glued & wedged. Doors come with chunky all-round rubber draught seals and anti-finger trap protection between the interlocking sections of the door.
All Cedar Door doors made-to-measure to suit your sizes.

Heavy duty lifting gear, with standard headroom (200mm) or low headroom (100mm) options.

With the 200mm headroom option, the door opens fully with no "hang down", hence giving maximum drive through height.

Available in heights up to 10' and widths up to 18', please contact us for prices.

Doors can be fitted to minimum 70mm timber uprights or directly onto brickwork.

Generally installed onto the rear of the brickwork aperture but can be installed within the opening onto the rear of a timber goalpost frame (low headroom gear required at no extra cost).
Cedar Door timber sectional colour choice.
Cedar Door include fully finishing in any of their standard woodstain colours in the price of the door. Any RAL or BS colour available at extra cost.
All Cedar Sectional garage doors come fully finished in your choice of Remmer woodstain colours, at no extra cost.
*N.B. Darker finishes may not be covered by manufacturer's warranty if installed in a south-facing position.
All doors made to measure, at no extra cost, please contact us with your garage opening sizes or phone our technical sales team on 01691 670394.