Hormann Supramatic, Bi-Secure Series 3
The Hormann Supramatic is the flagship garage door operator, due to its extra fast speed (22cm/second), high quality and array of useful features. It opens the door approximately twice as fast as most operators, has automatic manual locking built into the boom and when installed to a Hormann insulated or timber sectional door, it makes the door Secure by Design certified.
Manufactured in Germany, the Supramatic comes with a 5 year Hormann guarantee, extra secure 128-bit encryption (same security as on-line banking), integrated halogen courtesy light and comes with two hand transmitters. German made, with a 5 year guarantee, this ultra-quiet belt drive remote control unit uses 128-bit encryption (same security as on-line banking), making it the most secure on the market. An auto reverse safety feature stops and reverses the door if the door is obstructed. Additional physical security comes in the form of the 30mm thick slim-line boom having a mechanical anti-lift device, locking the door down in the closed position.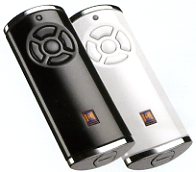 One of each handset (in black) comes as standard with every Supramatic
The Hormann Supramatic is sold by Arridge Garage Doors at heavily discounted prices. All units come with ultra quiet soft start/ soft stop cushioning which closes the door almost silently and avoids wear and tear on the door.
Choice of Hormann Supramatic Kits
The Hormann Supramatic E has a push/pull force of 650 Newtons, peak force of 800 Newtons and is suitable for doors up to 5500mm wide (maximum 13.75m² door surface).
The Supramatic P is ideal for very large or heavy doors up to 6000mm wide and a maximum surface area of 15m². For extra heavy doors and collective/underground garages etc, the Supramatic H or HD is used. Please enquire.
The larger of the two handsets which are included in the kit has 5 buttons. Used for controlling multiple doors and the "inquiring of door position" function to inform you if the door is open or closed from inside the house.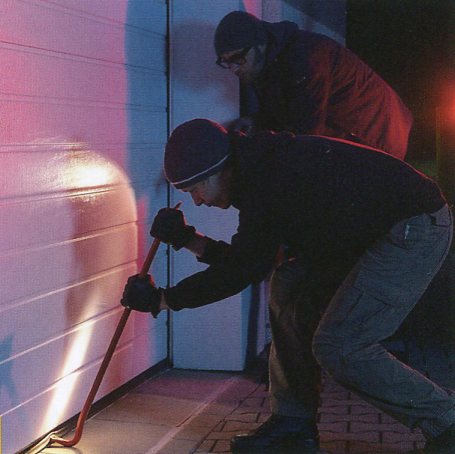 Extra secure. When fitted with a Supramatic or Promatic operator, Hormann insulated and timber sectionals are "Secure by Design" certified.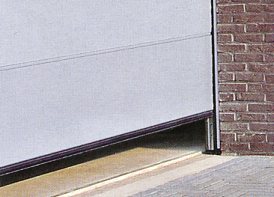 Partial opening for ventiliation, pet access etc. is a standard feature on the Supramatic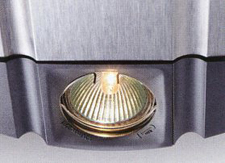 Inbuilt halogen courtesy light can be independently controlled via the hand
transmitter
The 24 Volt system has its own inbuilt transformer and 13 Amp plug top which simply plugs into a 240 Volt socket. The self-tensioning Kelvar belt within the sturdy, but slimline, rail (30mm deep) needs no maintenance. All brackets to fix the boom to the lintel, the door to the towing arm and the motor to the ceiling are included.
Emergency and manual release features
Also included is an internal emergency release for disengagement of the motor to allow manual opening in the event of a power failure. For garages with no other means of access, you will require an external manual release. If your up and over door has a handle, you will need the through the handle manual release. Click on the link for details.
For sectional doors with a handle, the external override you require can be viewed and purchased by clicking on this link. For doors without a handle a different lockable manual override is required. Clicking on the link will take you to the product, price and ordering.
Installing a Supramatic on a Side Hinged Garage Door
The Supramatic can be installed with a special application track and a barn door kit which facilitates the automation of side-hinged garage doors.
Available Accessories for the Hormann Supramatic
There are many extras available from Hormann to make access control easy, secure and reliable.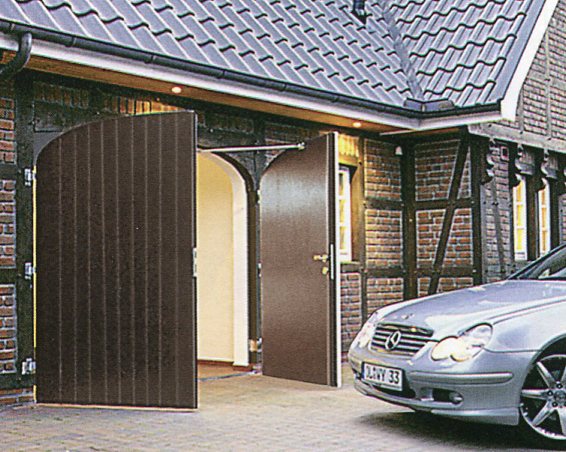 Barn Door Kit fitted to side- hung doors with a Hormann operator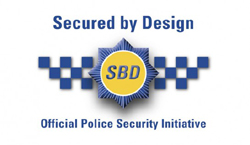 Hormann insulated and timber sectional doors are Secure by Design certified when fitted with a Promatic or Supramatic motor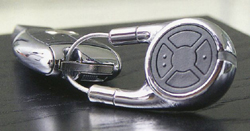 Hormann HSD 2-ABS (aluminium) and HSD 2-CBS (Chrome) sturdy ergonomically designed keyring handset

FCT 3 BS radio code switch. Ideal for secure and easy access without the need for a handset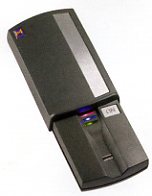 FFL 12 BS radio finger scanner from Hormann for up to 12 finger prints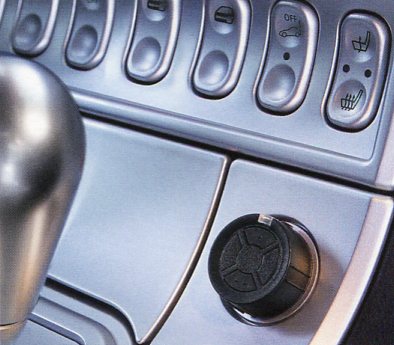 HSZ cigarette lighter transmitter.