Industrial Roller Shutter Doors
Arridge garage Doors offer a wide range of industrial roller shutter doors including galvanized steel lath industrial roller shutters, insulated double-skinned industrial roller shutters in steel or aluminium lath, a range of specialist rolling grilles and security shutters for shop fronts, car parks etc.
We sell a range of Hormann, Gliderol and Carteck industrial shutters with manual or electric mechanisms, constructed out of steel or aluminium in a choice of styles and finishes suitable for light or heavy use industrial applications. Please see details below on our most popular shutter products.
Galvanized / Powder coated Steel Industrial Roller Shutter Door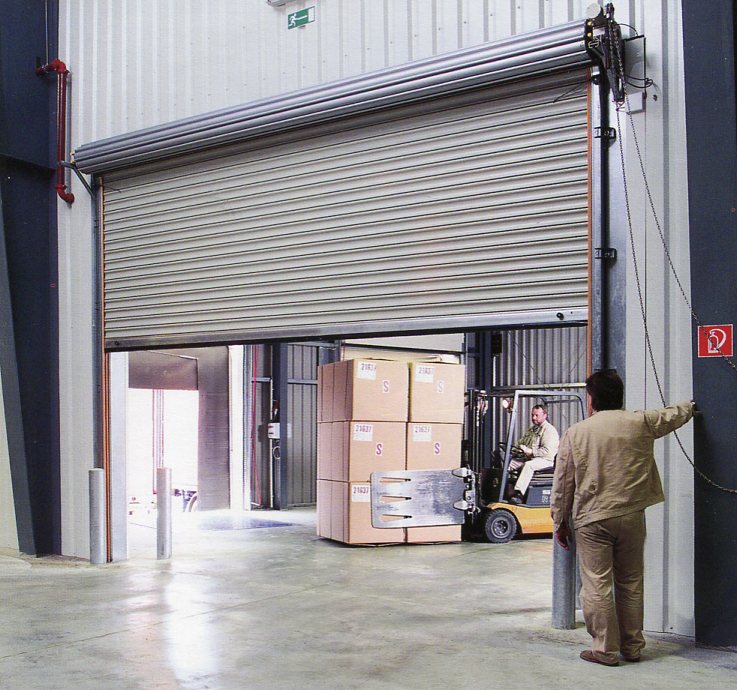 Electric industrial roller shutter with chain hoist override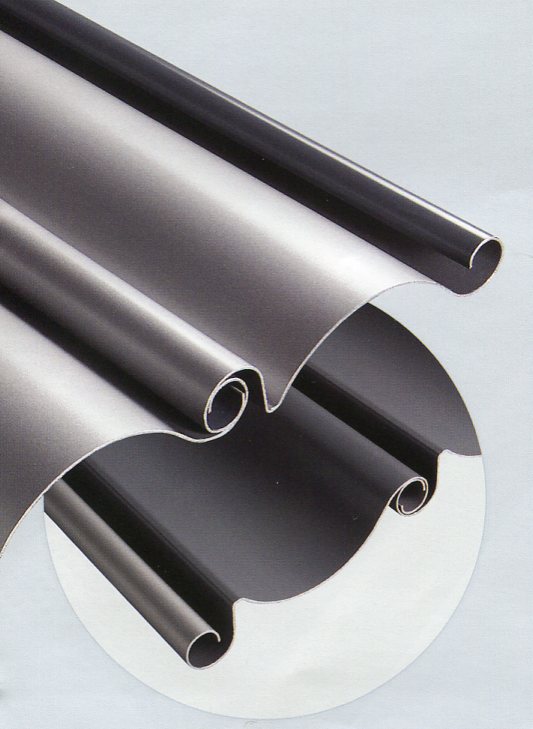 Lath profile of galvanized roller shutter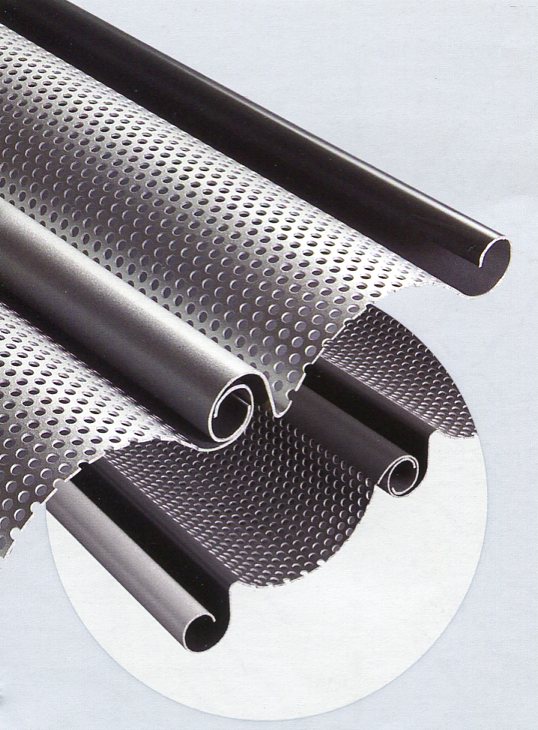 Perforated lath for ventilation and partial vision
Hormann shutters are available with 20 or 22 gauge steel roll formed laths in solid or perforated finishes. Manual roller shutters come with chain hoists. Small electric industrial roller shutters are generally made with an inboard tubular motor to keep the cost down.
Outboard shaft-mounted motors are included for high use application shutters, including industrial doors, high traffic car park rolling gates & grilles and shutters over about 4m x 4m. Continuous use motors options are also available.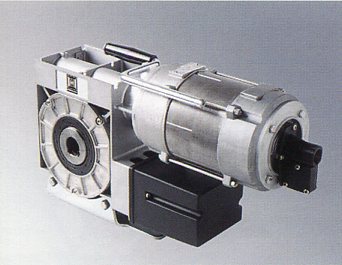 Direct drive motor used on medium-sized shutters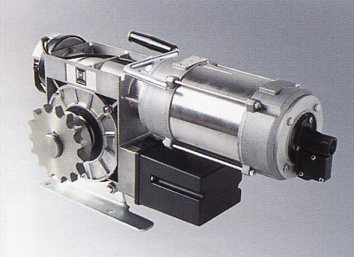 Chain drive operator for large roller shutters. Fitted with separate safety device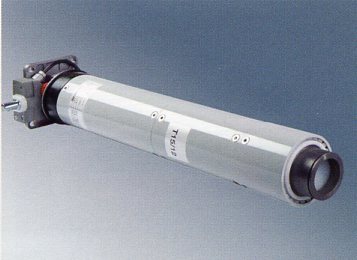 Tubular motor used on smaller, less frequently used shutters offering minimum side room. Fitted with separate safety device
All shutter doors are fitted with anti-drop safety brakes and bottom edge sensors.
Numerous control options are available including push buttons, remote controls, induction loops or movement detectors. Standard shutter doors come with L or T shaped bottom rail, heavy duty galvanized guides, flags, endplates, full box enclosures and internal run switches. Bullet locks and floor bolts options provide extra security. Powder coating on one or both sides of the door is available at a nominal extra cost.
Hormann Decotherm Insulated Industrial Roller Doors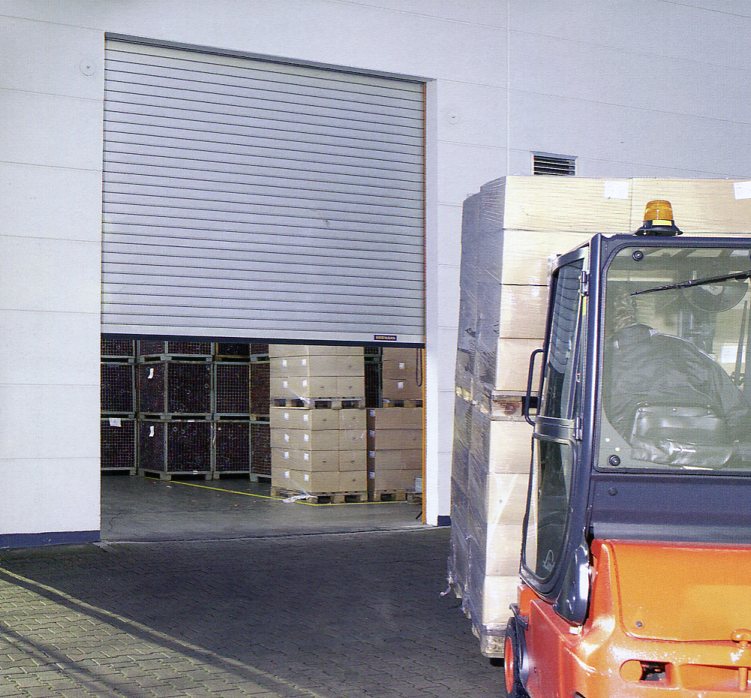 Hormann Decotherm Insulated lath roller door. Available in aluminium, steel and stainless steel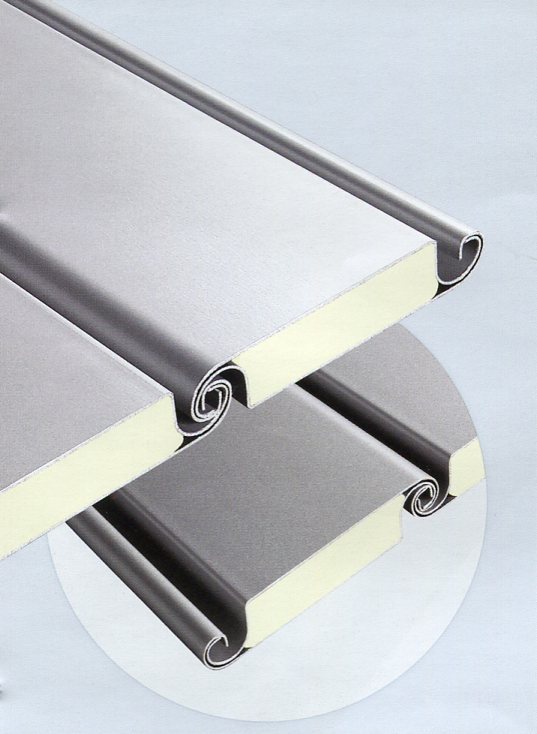 Insulated lath in steel or aluminium for wide doors upto 10m wide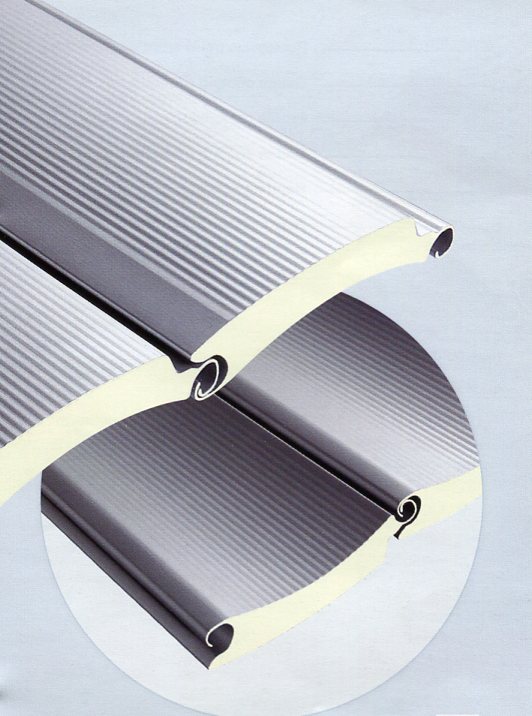 Decotherm slat in steel or aluminium for doors upto 8m wide
The insulated versions of the industrial roller shutter are becoming more popular with the increasing need to retain heat. High speed versions and spiral doors address these requirements, as well, which are also available from Arridge Garage Doors at very competitive prices. A foam core and rubber bottom seal ensures a good basic level of heat retention is achieved. Bristle seals in guides and lintel seals are all available, as well as windlock guides, glazed and unglazed vision slats and ventilation grilles.
Continuous Curtain Steel Light Industrial Roller Shutter Garage Doors
For low cost, easy to install, light-duty roller shutters, we offer the Gliderol Light Industrial roller doors. Made from a continuous sheet of corrugated plastisol-coated steel, this spring assisted door is available in sizes up to 5m wide x 5m high. It has a reinforced bottom rail and is very light to open and close. Chain hoist planetary gearing is standard on all doors over 10.5 square metres, whether manual or electric.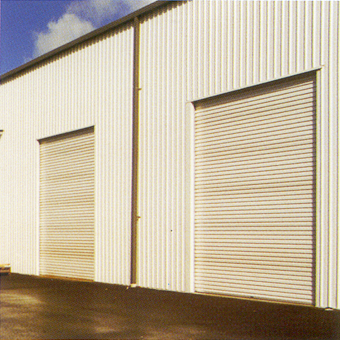 Gliderol light industrial roller shutter doors available upto 5 metres wide x 5 metres high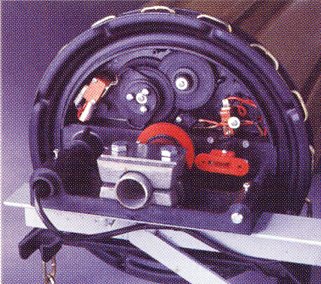 Glidermatic IGDU motor unit with chain hoist. Note how roller shaft and motor are fixed to a sturdy galvanized bracket
Industrial Roller Shutter Grilles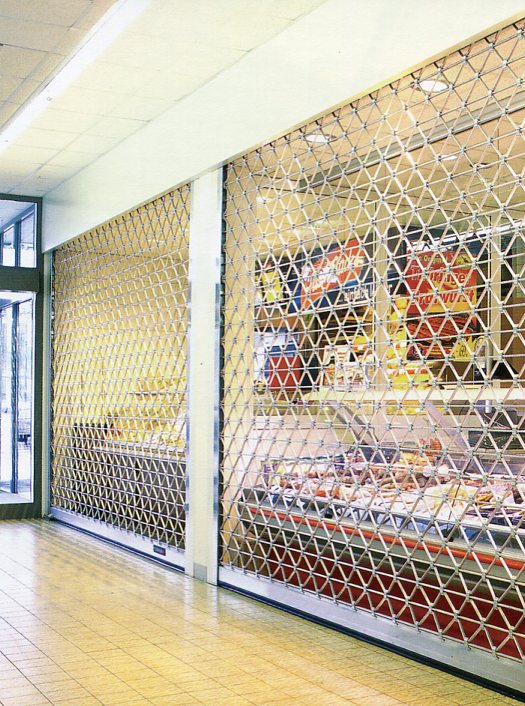 Picture shows a Hormann rolling grille. These tube and link type shutters ensure good security and ventilation. Available in steel, aluminium or stainless steel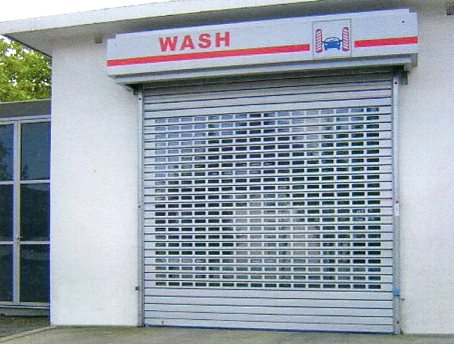 Carteck Industrial Shutter with shock-resistant polycarbonate glazing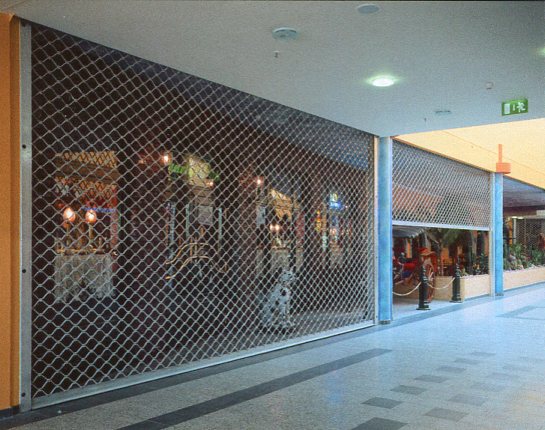 Carteck Roller Grille shown in a shopping centre. Also ideal for car parks, chemists, schools and canteens
Car parks are good examples when our industrial roller grilles and tube and link roller shutters are ideal at providing security and ventilation. Vented, perforated, punched and glazed roller shutters of various types are all available to suit your specification.
We also offer the Hormann SSG industrial roller shutter whereby three roller shutters can be fitted side by side with removable centre guides to create widths upto 30 metres wide and 6 metres high.
Further information
Details on our popular galvanized steel industrial roller shutters and light industrial continuous curtain steel roller shutter are available to view online.
For all other requirements please send us a drawing/photo of the aperture and the sizes indicated in our self survey form with details on specification so that we can provide you with an accurate quotation. If you have any questions please do contact us.