Roller Shutter Doors.
At Arridge Garage Doors we offer a wide range of roller shutter doors, including security shutters and industrial or domestic roller shutter garage doors at discounted prices. All of our roller shutters are made-to-measure and available on short lead times, delivered direct to you using factory transport (not couriers).
The titles below will take you to the relevant product on the website showing full product details, prices and ordering
1. Steel Roller Shutters
We offer various types of steel roller shutters including the popular scroll-formed lath type in solid or perforated, and in various insulated profiles.
Our steel shutters are manufactured to cover doorways 1 metre wide up to over 9 metres wide and are ideal for internal or external fitting.
Manufactured in Shropshire our galvanized and powder coated steel rollers are competitively priced and will give many years of service. The heavy gauge laths include a reinforced bottom rail, full box enclosure and heavy duty guides. Operated manually using a chain hoist, or available automated with a tubular motor or heavy duty shaft mounted direct drive type (depending on application), all shutters come with an anti-drop safety brake.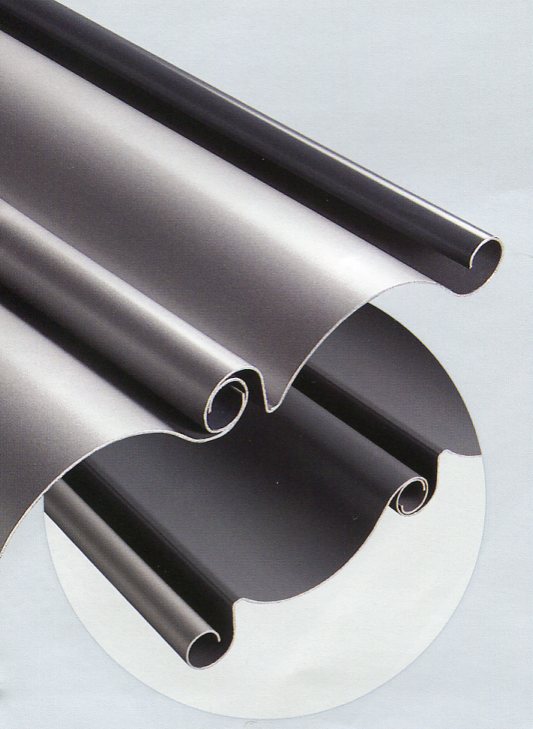 Galvanized steel lath in various gauges to suit your application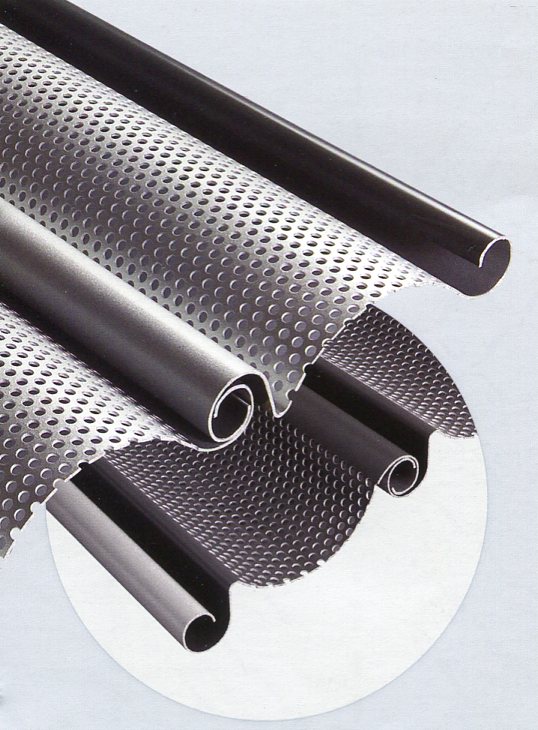 Perforated steel lath when venting, light and vision required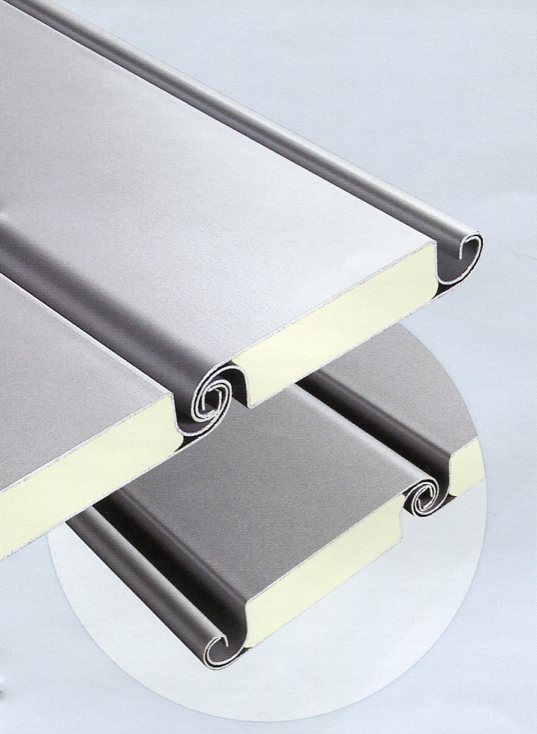 Insulated lath type for heated factory units, warehouses & workshops
2. Domestic and Light Industrial Roller Shutters, Non-insulated
The Gliderol continuous curtain shutters are manufactured to a simple but effective Australian design. They roll up in a neat barrel behind the lintel giving maximum entrance width and height.
The shutters have a plastisol coating in a wide range of colours with a 10 years manufacturer's guarantee. The door can be easy lifted manually (chain hoist supplied on larger doors over 10.5 square metres) or factory fitted with an electric remote control automation kit that includes 2 handsets.
The Gliderol Roller Shutter Doors come with a 6 year guarantee on mechanical parts and a 2 year guarantee on electrical components. Generally fitted as roller shutter doors on garages but also popular as a security shutter on courtyards, boat houses, lawnmower sheds and school sports equipment lock-ups.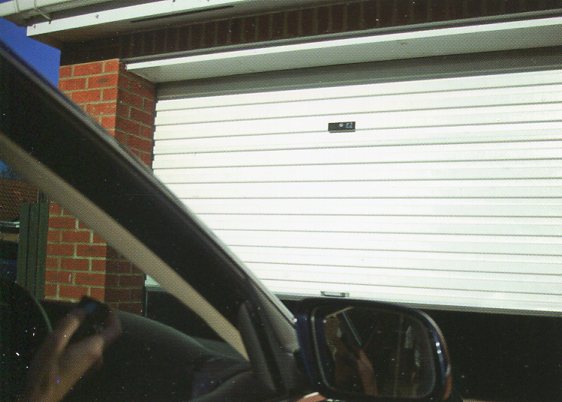 Convenient roller shutter control from the comfort and safety of your car
Roller shutter automation factory fitted at low cost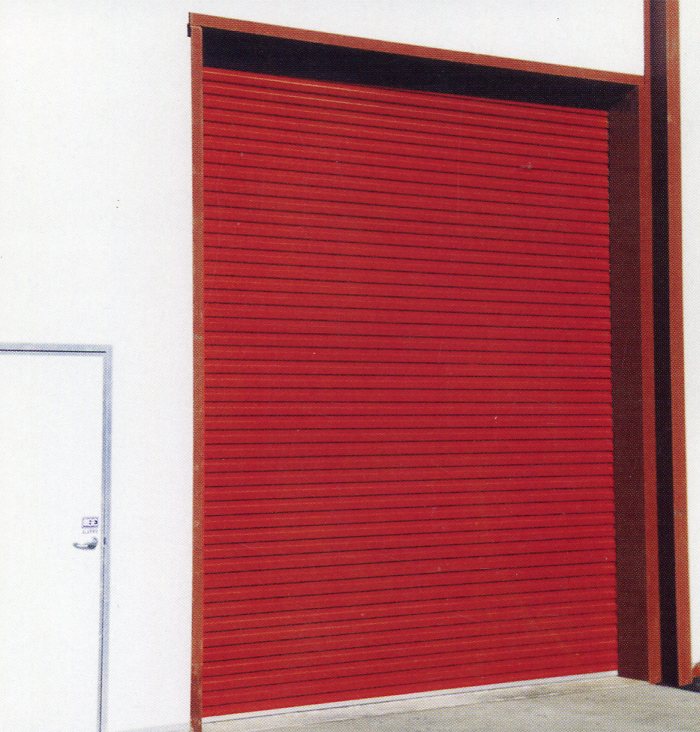 Light industrial roller shutters available upto 5m wide, 5m high
3. Insulated Roller Shutters for Domestic & Commercial Applications
Our most popular roller shutter. Insulated aluminium slats form a sturdy door curtain which rolls into a powder coated box enclosure. Generally installed onto the rear of the brickwork aperture to maximize entrance width and height but in-between brickwork and front of brickwork installation is possible. Large range of colours and wood laminate finishes, full remote control system with bottom edge safety sensor and two mini hand transmitters come as standard.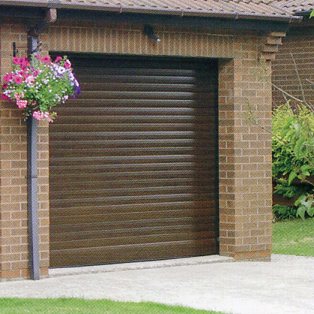 Brown insulated roller shutter door installed in most popular way i.e. on rear of brickwork aperture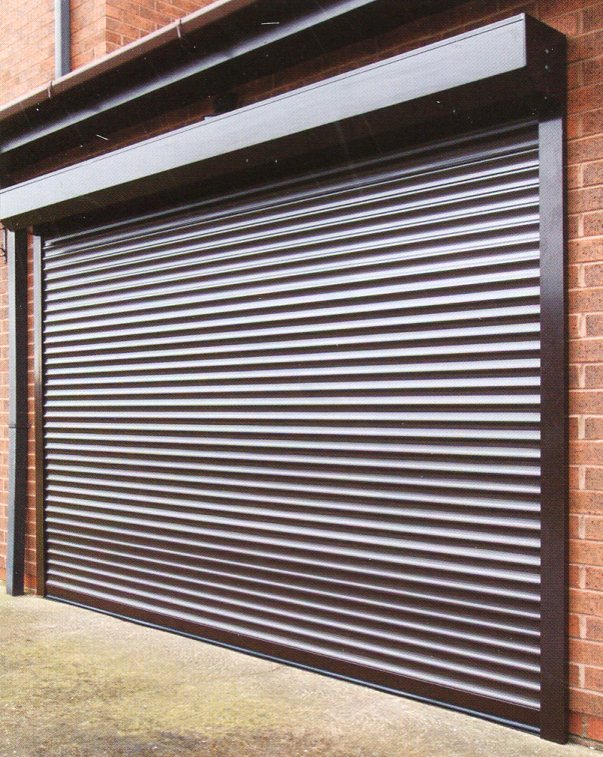 Brown shutter fitted onto external face of opening. Can be installed as a security shutter over doors and windows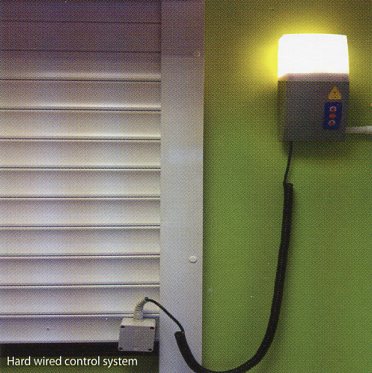 Hard wired control system stops and reverses door immediately on contact with an obstruction. Courtesy light with up/ down switch a standard feature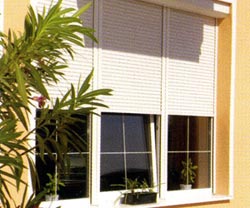 Vented or unvented 43mm deep, 6mm thick foam-filled slats form the ideal light duty domestic security shutter available as a) manual (spring & lock), b) manually operated from inside by pull cord, c) fully electric at little extra cost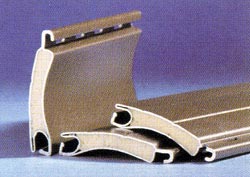 Foam-filled lath provides insulation, shading & security. Note venting in top of slat (optional) to allow air circulation and low level light when the shutter is slightly open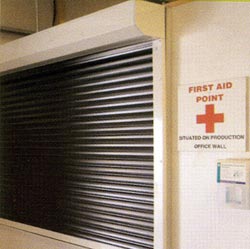 Example of higher security roller shutter in a pharmacy, hospital, school or office. Neat, strong, reliable and maintenance-free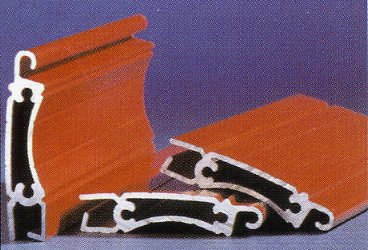 Thick-walled aluminium slats make this security roller shutter strong, neat and unobtrusive
Our most popular security roller shutter. Supply and installation jobs we have carried out include eighteen shutters on an electrical wholesalers in Birmingham, ground floor and basement flats in Kensington and Chelsea and farmhouses in Norwich. Supply only jobs include shutters for villas in Portugal and France and vulnerable windows and patio doors on numerous properties across the UK.