Cedar Garage Door Size Guide - Up and Over
Please read our size advice before ordering your made to measure cedar door.

All Cedar Door garage doors are made to measure.
They are installed onto the brickwork opening via a timber goalpost frame, steel fixing frames are not available.

The frame can be installed between the brick pillars and under the lintel or on the back of the brickwork aperture.

Please see the diagrams showing both installation methods.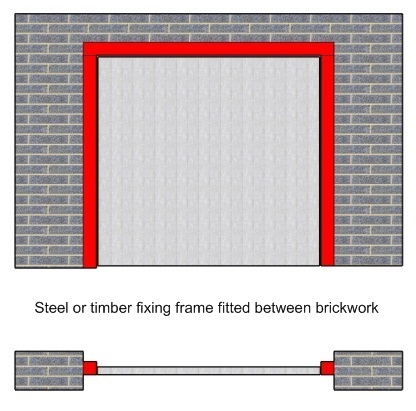 Timber fixing frame fitted between brickwork.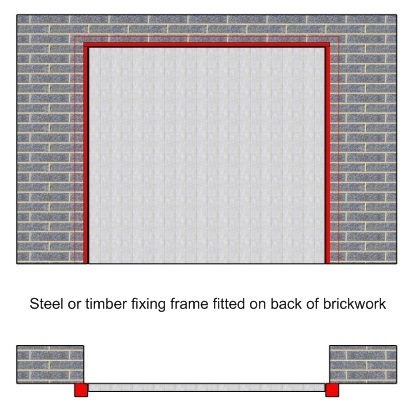 Timber frame fitted flat on the back of the opening.


Timber frame sizes.
70mm x 70mm timber goalpost frames are generally used for between brick fit.

90mm x 70mm timber goalpost frames fitted flat onto the back of the opening are generally used for back of brickwork fit.

Ordering size of the door.
The ordering size of the door is the exact internal frame size:
WIDTH - timber upright to timber upright

HEIGHT - finished floor to timber crossbar
If you require extra help.
Our Self Survey Form is easy to use, and ensures the correct size door is ordered.

Any questions please phone on 01691 670394