Steel Line Garage Doors
Steel line is a trade mark brand of Cardale garage doors. The Steel line roller garage door has been manufactured in the UK for many years. It is a good quality roller garage door made from a continuous curtain of plastisol coated steel.
All Steel line garage doors are made-to-measure and are available in a wide range of plastisol colours and wood laminate finishes, all on short lead times. Very similar to the popular Gliderol roller garage door. Both brands are sold at heavily discounted prices and delivered/installed Nationwide. To see our Steel-line installer in your area , click on the link.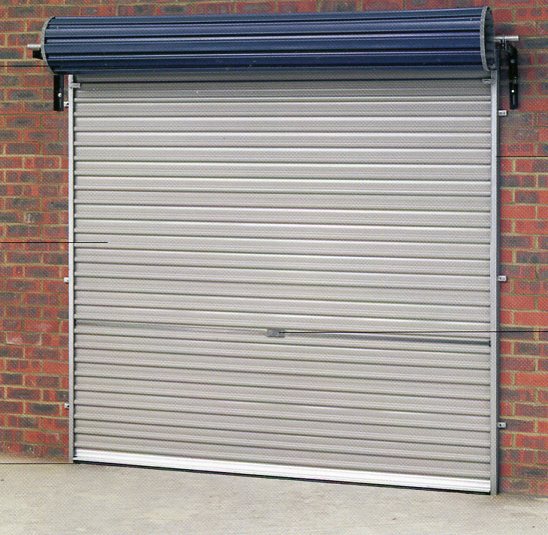 Inside view of a Steel-line roller garage door. Notice the neat and sturdy galvanized guide channels, reinforced bottom rail with weather seal and dual locking bars (manual door)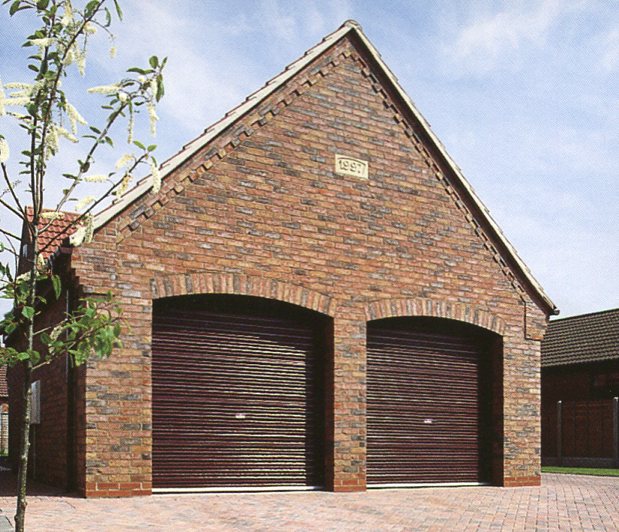 Pair of Steel-line garage doors in Mahogany woodgrain. This is ideal for arched openings.
Features and benefits of the Steel-line Roller Door
The door neatly rolls up allowing maximum space and storage inside the garage

Vertical lift action is ideal for short driveways and when cars park close up to the door

Fitted onto the rear of the brick aperture giving full drive-through width and height. 6" more width compared to an up and over door fitted in the opening.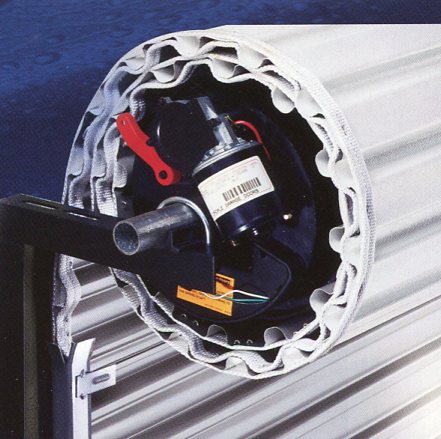 The Cardale Steel-line remote control motor kit fits inside the roller drum minimising noise and sideroom requirement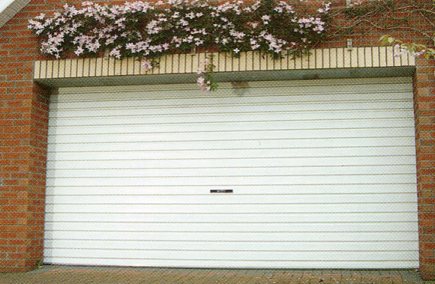 Small double Steel-line roller door in white plastisol finish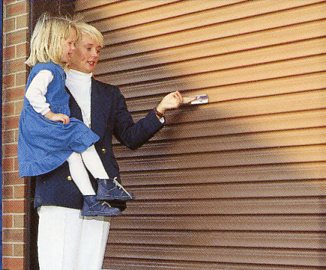 The manual Steel-line door opens very easily due to "polyglide" webbing on the edge of the door curtain and quality spring counterbalancing
Weather proof bottom rubber seal held in a reinforced rail gives draught-proofing combined with security

The Steel-line door is available as a manual or electric (remote controlled) roller door

A maintenance-free and secure roller door. Simply wash the door down occasionally and spray silicone spray in the guides once a year.
Steel Line Door Automation
An existing Cardale Steel-line door can be retrospectively fitted with a motor kit provided it is correctly fitted, correctly counterbalanced i.e. the door is easy to open and close manually, and there is sufficient side room to fit an outboard type motor onto the end of the roller barrel.
Steel-line Door Ordering and Pricing
Please complete our self-survey form to check you have sufficient headroom and side-room to install the Steel-line door. Digital photos most welcome. With this information we can advise and quote accurately. When enquiring about Steel Line doors, please check distance from edge of curtain to first obstacle (usually the garage side wall).

View information on other garage doors manufactured by Cardale.