Oak Garage Doors
There are a number of options available to you when choosing oak garage doors from Arridge Garage Doors.
A) Buy a Woodrite Monmouth traditional oak wooden garage door
B) Purchase a Woodrite idigbo hardwood garage door – this door has the same look but is much more stable
C) Choose a Hormann door chassis and put your own oak boarding onto this
D) Choose a lifting gear mechanism and automation kit from us and contract a joiners shop to make the oak door panels for you.
Arridge Garage Doors Ltd can provide doors on a supply only basis or fit the door for you. To view our garage door installers in your area simply click on the link
A) Oak garage doors: the Woodrite Monmouth range.
Oak is a beautiful timber but not without its problems…mainly instability over wide spans which is clearly important when considering purchasing an oak garage door. Garage door manufacturer Woodrite have spent years developing and testing their Monmouth range and have arrived at stable and attractive oak garage doors at affordable prices.
Monmouth garage door made from planks of oak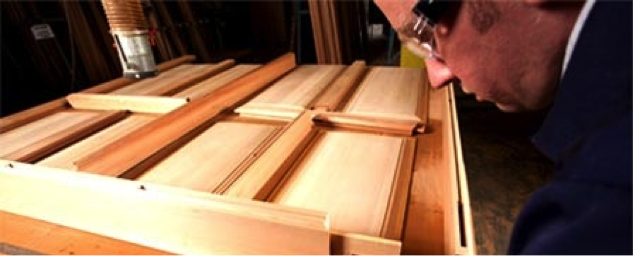 Woodrite craftsman making a bespoke timber oak door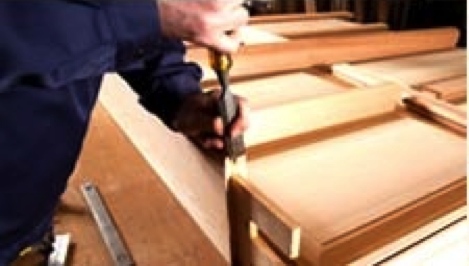 Hand finish on an oak bespoke garage door
The Woodrite Monmouth door is constructed using solid European Oak for the door chassis framing and matching oak faced plywood for the panels. Plywood is used because it is stable strong and light, all the things which oak is not.
Numerous manufacturers have tried and failed to successfully make solid oak garage doors. These are a few of the tried and tested options available.
The styles shown are available from 2134 mm to 4877 mm in width, and from 1981 mm to 2438 mm in height. All come with heavy duty retractable lifting gear and any of them can become an automatic remote controlled oak garage door by purchasing one of our automation kits.
The doors come fully finished as standard in a choice of 3 authentic oak finishes.
The three finishes available for Monmouth oak garage doors: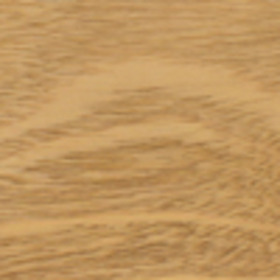 Natural Oak finish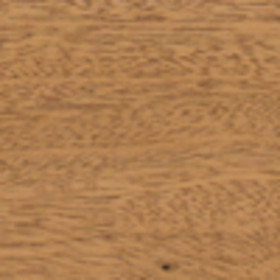 Old Oak finish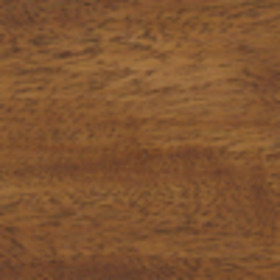 Brackley Oak finish
View our full range of oak garage doors to view all styles, full specification, prices and to order online.
B) Idigbo garage doors: - the Woodrite Warwick range
Idigbo is a tropical hardwood that has the same colour and similar grain to oak. Developed and tested over many years by Woodrite, the stability of idigbo and its lightness in weight are the properties which make it suitable to make hardwood garage doors which look like oak. With numerous planked or panelled designs available, this is a good alternative to solid oak doors.
Although finely crafted by experienced and qualified craftsmen, we discount these doors heavily to much more palatable prices. The idigbo doors are available as up and over doors (manual or electric) or as side hinged (manual or electric), Idigbo frames also available and fully finished in the same three colours as for the oak doors above.
C) Hormann Open for Infil (OFI) door chassis.
This is a popular option for customers who want to create their own bespoke design of garage door and keep the price down. N.B. when adding your own planks to the UK version of the OFI chassis adherence to the weight guide lines must be kept.
Infill weight on single doors up to 8'0" wide is between 6 to 10 kg per m2.
Infill weight on double doors over 8'0" wide is between 6 to 10 kg per m2.
Much more expensive than the UK version but made to a much higher specification, the Hormann DF98 doors and sectional ALR doors can be purchased, providing a rare opportunity to create an oak sectional garage door.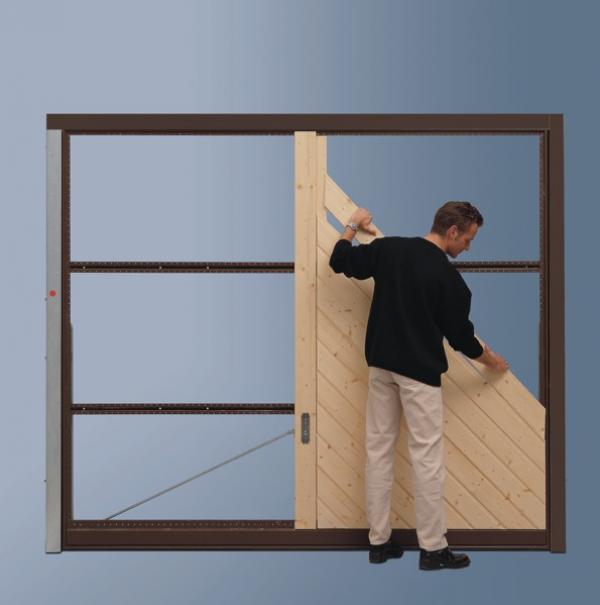 Man adding planking to a Hormann OFI door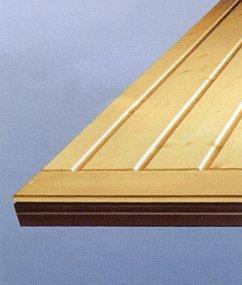 OFI overlapping frame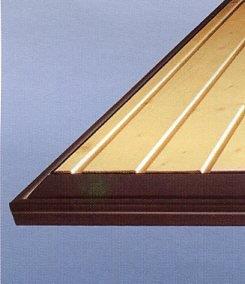 OFI frame visible
ALR onsite cladding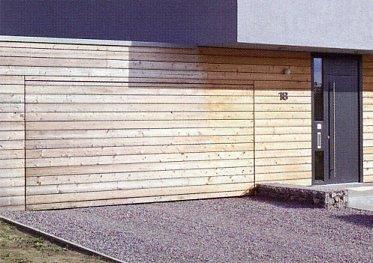 OFI onsite cladding
D) Using lifting gear mechanism and automation kit with your joiner-made Oak panels
Heavy duty up and over lifting gear to counterbalance your oak garage door panel.
Some customers have a door panel made to their own specification, sizes, species of timber, finish or design and purchase a lifting gear kit from us to make their own bespoke oak garage door panel into a fully counterbalanced up and over garage door. These can also be automated easily using one of our heavy duty automation kits.
When making the Oak door panel, please ensure it has a 10 mm gap between door and frame, and a 10 mm gap from bottom of door to floor and top of door to frame crossbar (i.e.) a 10 mm tolerance gap all round. The frame should be made from 70 mm x 70 mm or 70 mm x 90 mm timber if door is heavy or large. Please phone for advice and guidance.
Examples of bespoke wooden doors made using our lifting gear kits.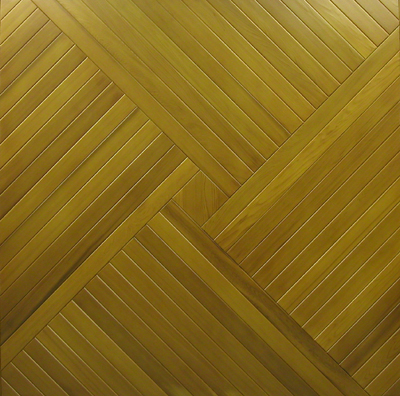 Cedardoor Tideswell Kaleidoscope planking door
The Tideswell door is a contempory design of door and will complement the more modern built house. This door has a diagonal boarding design making a diamond shape in the centre with on outer frame, giving the door a more current style. All doors are supplied basecoat treated as standard.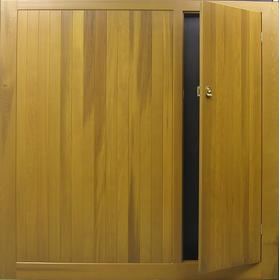 Cedar Door Bakewell Timber Up & Over Door with Wicket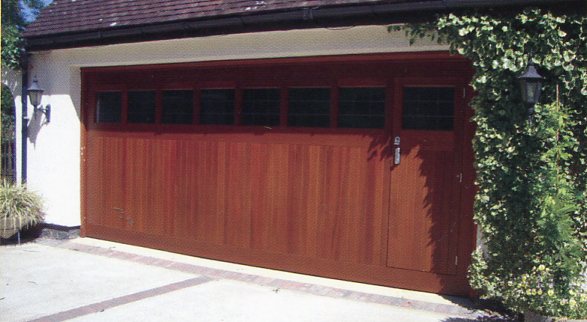 Glazed Cedar Door with wicket
Oak garage doors information and ordering
If you have any questions about choosing your Oak garage door please don't hesitate to contact us and we will do our best to help.