Electric Roller Garage Doors
Electric roller garage doors
are one of our most popular products. With a wide range available in both insulated and non-insulated versions, all are quality branded products e.g. Hormann, Aluroll and Gliderol and are sold at heavily discounted "trade" prices. All electric roller doors have many basic advantages over conventional up & over or side-hinged garage doors.
1. Full garage entrance width is preserved - no loss of width due to frames or mechanism protruding into the opening.
2. Full garage entrance height is preserved - ideal for tall cars, vans, 4 x 4's etc.
3. All our electric roller doors are made-to-measure at no extra cost.
4. No space is lost inside the garage or out on the driveway, as the door opens vertically and rolls up neatly.
5. Good level of security.
6. Large range of colours, all at the same price.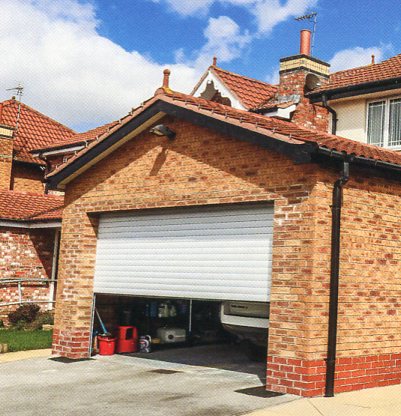 Aluroll Insulated electric roller garage door Made-to-measure, well priced, choice of colours, quick lead times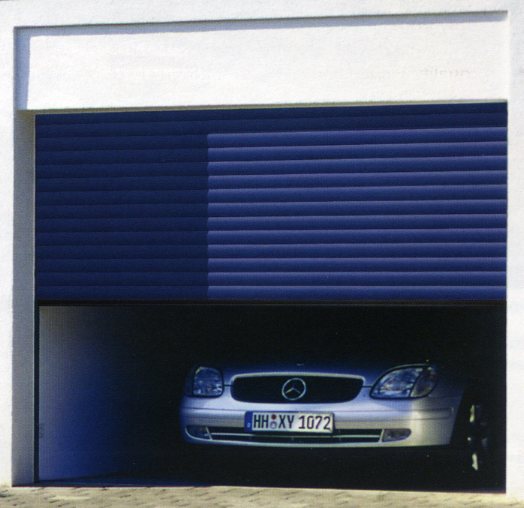 Hormann Rollmatic electric roller garage door High quality, made-to-measure at no extra cost, choice of colours, very reliable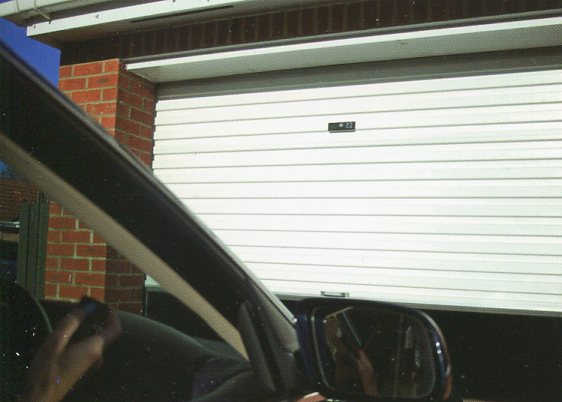 Gliderol continuous curtain electric roller garage door Made-to- measure, durable colour finish, low cost, quick lead times
We also offer industrial roller shutter doors. Click on the link to view details.
Domestic electric roller garage doors are broadly divided into two types; insulated foam-filled aluminium slat type and continuous curtain plastisol-coated steel (non-insulated). Both types are shown below in a little more detail and can be supplied on a supply only basis or supplied and installed. Click on the locations to view our installer in your area. Click on "Roller Door" in the product menu to view all products, sizes and prices.
Aluminium Insulated Electric Roller Garage Doors
As an established company dedicated to selling quality products at discounted prices, all our insulated electric roller garage doors come with a full powder coated aluminium box enclosure, draught-proof extruded aluminium guides, motors with a five year guarantee, two robust mini hand transmitters, deep bottom seal made from high quality frost-proof soft rubber and are delivered on proper garage door lorries, not couriers.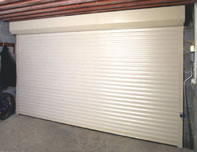 Rear of Aluroll insulated electric roller garage door showing white powdercoated curtain, box and guides. Very neat, draught-proof and secure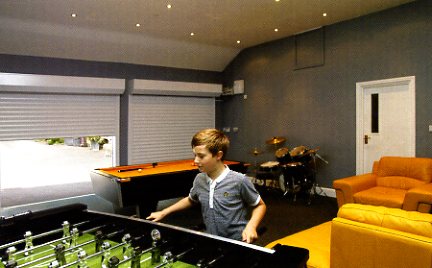 Typical transformation of a garage fitted with one of our insulated electric roller garage doors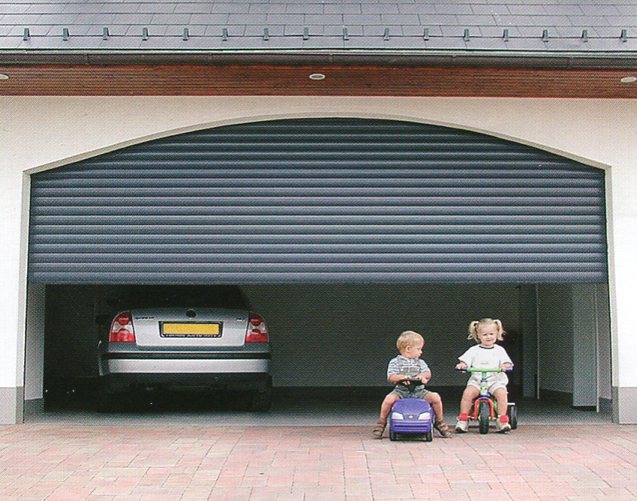 The fully CE marked bottom edge safety system and anti-drop device guarantees safety and peace of mind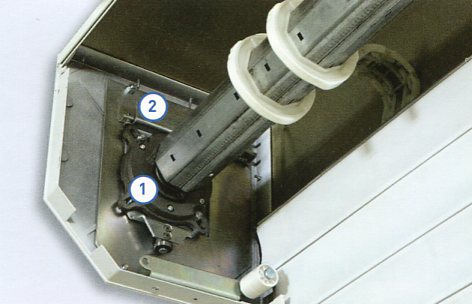 Picture showing roller shaft (with inner box cover removed), end plate and door curtain. The tubular motor within the shaft is quiet and powerful. The slats roll neatly around the shaft and lock down in the closed position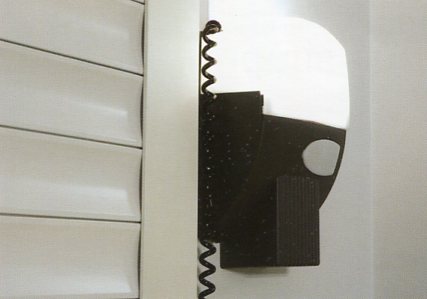 Inside of insulated electric roller door. Note how neatly the slats sit in the draught-proof guides, the reliable "curly wire" bottom edge sensor and control box with courtesy light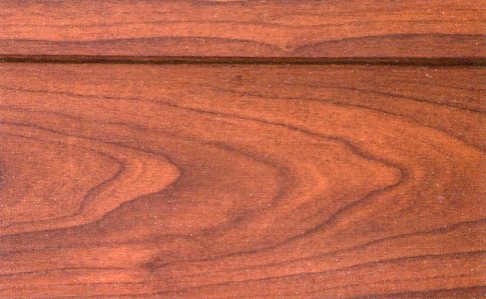 Close up of Rosewood foil laminate finish available on the Aluroll and Hormann electric roller garage door. Realistic grain effect, durable and maintenance-free. Golden Oak, Mahogany and Irish Oak also available
For help on checking if a roller door will fit on your garage, click the link Which Size Door. If you are not sure, simply fill in our self survey form with your sizes and we will work everything out for you and cost all the options you are interested in.
Continuous Curtain Electric Roller in Plastisol-Coated Steel
Our most popular continuous curtain roller garage door, which is available as a manual door at lower cost, if preferred, is the Gliderol roller. Low cost, made-to-measure, maintenance-free and always on quick lead times. Galvanized steel channels fitted on the rear of the aperture guide the corrugated curtain up onto a roll which fits behind the lintel. Lower in cost than the insulated roller door, the open roll is still neat and space-saving, with the mini-roller available for limited headroom applications. 2 year guarantee on the electric motor, 6 years on mechanical parts and 10 years on the plastisol finish.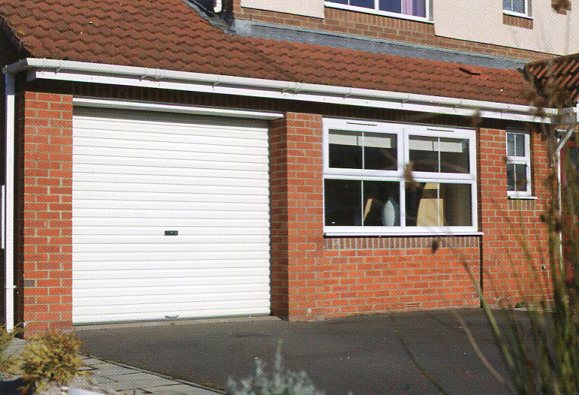 Gliderol continuous curtain electric roller garage door. Note how it fits onto the rear of the brick aperture to maximize entrance width and height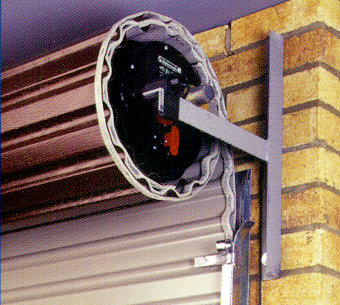 The electric motor for the automatic roller door is factory fitted into the end of the roller for ease of on-site installation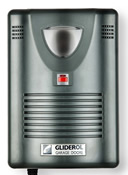 Control box for Gliderol roller door with courtesy light and up/down switch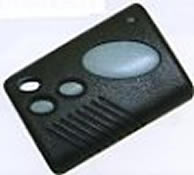 Neat, small, comfortable and strong mini hand transmitters with soft feel rubber buttons. Shown in wall mountable cradle
In the event of a power cut, both the insulated version and continuous curtain automatic roller garage doors can be released easily from the motor drive and opened manually from the inside. If there is no other means of pedestrian access into the garage, manual releases can be provided at nominal extra cost to facilitate disengaging the motor drive from outside and opening the door manually.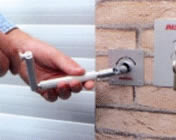 Aluroll external manual release with cranking handle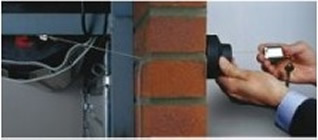 Gliderol external manual release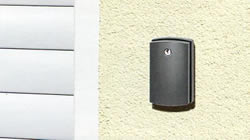 Neat lockable external emergency release for the Hormann Rollmatic electric roller garage door