Side Hung Garage Doors
Side hung garage doors
are extremely convenient for people who want to pop in and out of the garage quickly and easily. Lots of garages are not used for cars, but as storerooms or utility-type rooms where ease of access is important.
Side Hung Timber Garage Doors
We offer side hung timber garage doors in softwood, idigbo hardwood, solid cedar and other timbers on request e.g. oak.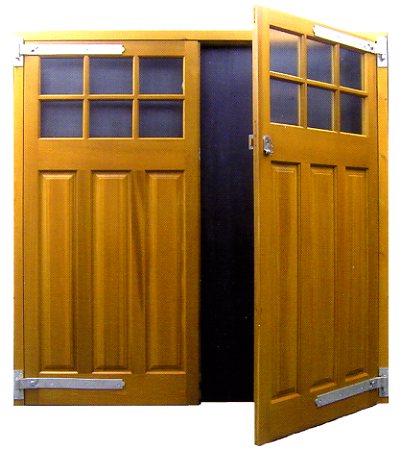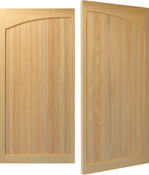 The softwood versions are a basic framed, ledged and braced door which must be painted on all faces and edges before installation. Our damp British climate with extended dry spells is not suited to exterior softwood doors and windows, so regular re-decorating is important during the life of the door.
The solid cedar and hardwood side hung door versions are naturally more stable and durable and can come fully finished in Sikkens or Teknos woodstain which does not require any maintenance for up to approx. 7 years and are also available made-to-measure at no extra cost. The Garador timber side hung garage doors are a cedar infill on sturdy steel door leaf chassis, great for stability and strength. They also come pre-hung on a steel goalpost frame to make on site installation very quick and easy.
Side Hung Steel Garage Doors
Side hung steel garage doors are the most popular as they can be maintenance-free and are cheaper in price than the cedar and hardwood versions.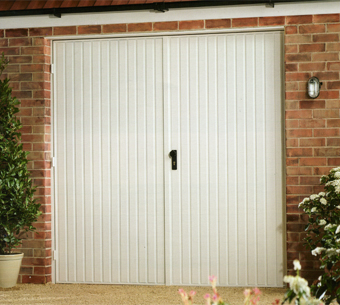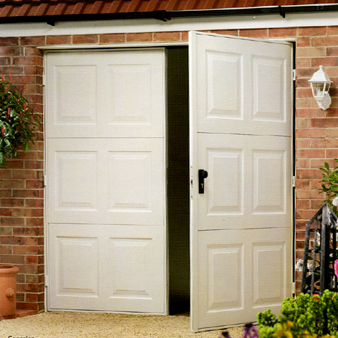 We offer a
budget range of steel side-hung doors
for cost conscious jobs, as well as our metal range from Cardale and Garador. All come in a selection of colours or woodgrain finishes, with pre-installed steel fixing frames, shoot bolts, handles and locks, with door stays and multi-point locking an option on most models.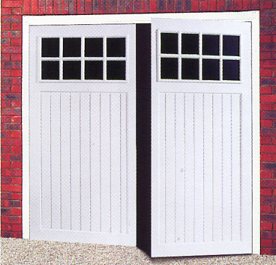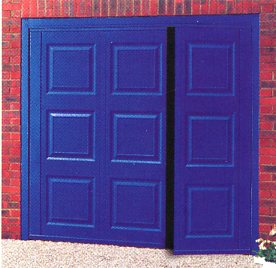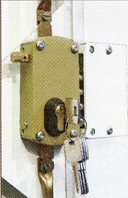 GRP / UPVC Side Opening Doors
GRP and Upvc side-hung garage doors are also popular when no maintenance is essential and a certain style/finish is required to match the glazing of the house, front door and other architectural features. All our side opening garage doors can be supplied in standard sizes or made-to-measure at little extra cost.
Wessex GRP side hung garage doors are available in Gloss White or numerous Woodgrain colours and a wide selection of designs.
Come pre-installed on a steel frame

Door stays, as standard

Multi-point locking upgrade available

Right-hand door leaf opens first (viewed from outside)

Door leaves open outward, as standard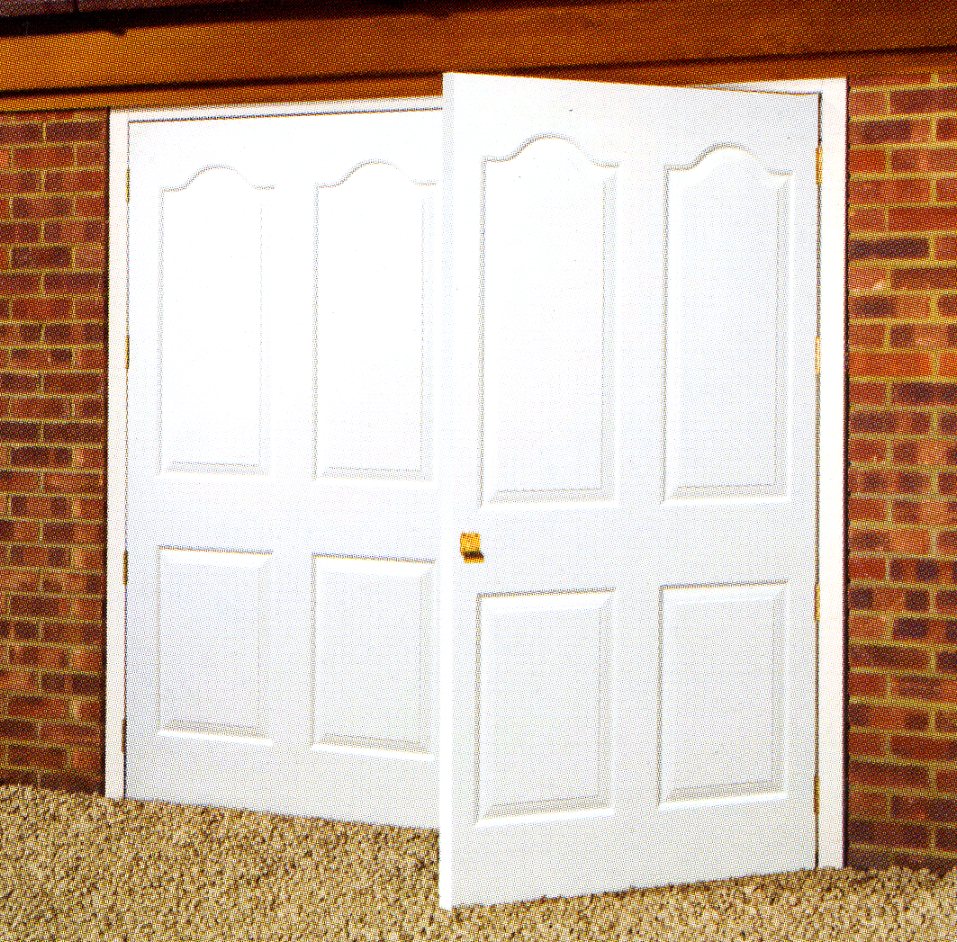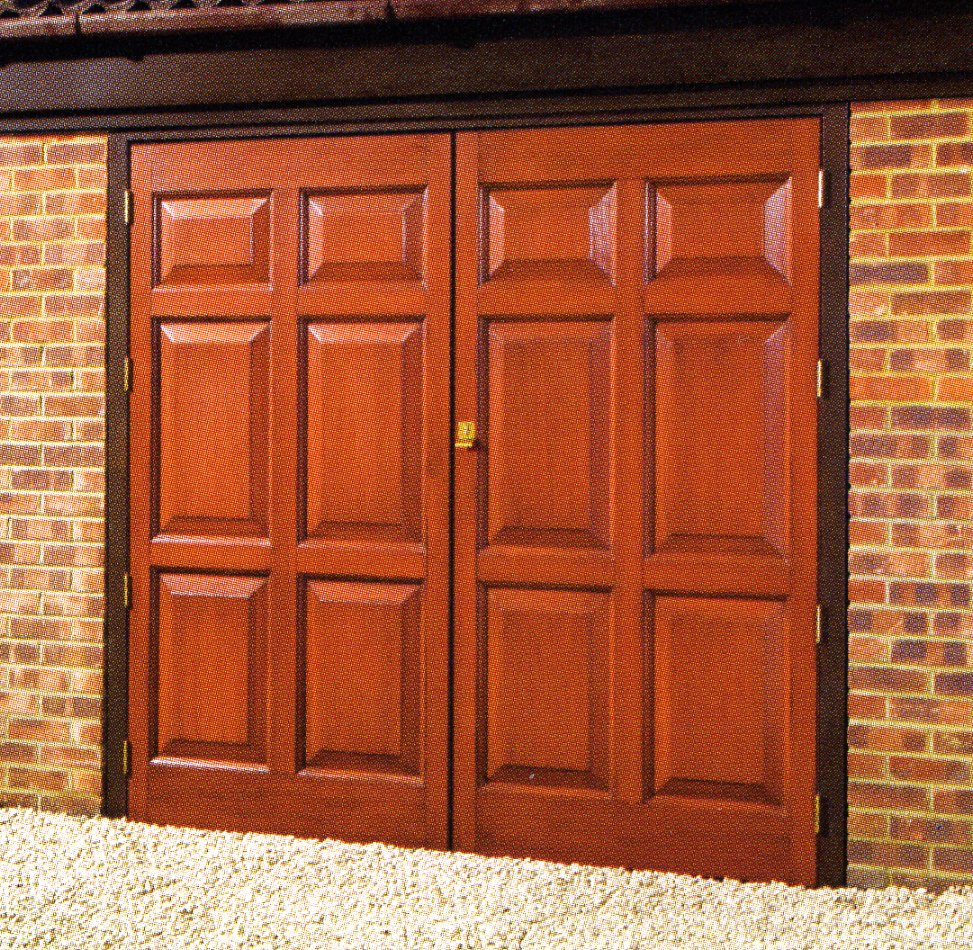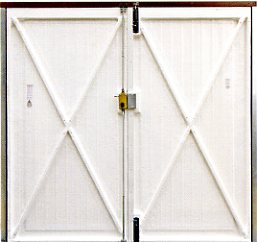 These doors have become much more popular in the last few years with home offices, workshops and home gyms etc becoming more common.
Carteck insulated side opening garage doors are 40mm thick with a rigid foam core, all-round rubber seals, pre-installed steel fixing frame and available in numerous finishes, styles and colours. Ryterna insulated side hung door range also available at discounted prices.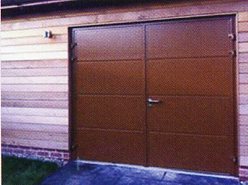 Carteck Side Hinged in Brown on wooden Garage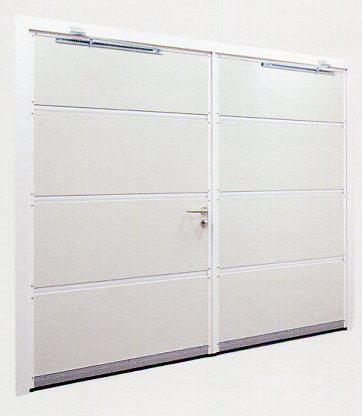 Neat rear of Carteck Side-Hinged Insulated garage doors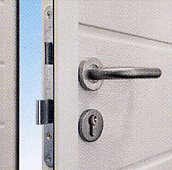 High quality hardware and locking, standard issue on all Carteck Side-Hinged