Garage Doors For Sale
Here at Arridge Garage Doors, we pride ourselves on having an exceptional range of garage doors on sale from a handpicked selection of the very best manufacturers, carefully chosen for quality, reliability and security.
We've been selling, supplying and fitting garage doors to customers across the UK for over thirty years and pride ourselves on offering the very best prices on the market coupled with excellent customer service.
Garage doors direct to you
We supply garage doors from a range of leading manufacturers including Hormman, Garador, Cardale, Woodrite, Alutech, Carteck, Gliderol and others.
We can supply virtually any kind of garage door and have both manual and electric garage doors for sale, meaning you can trust us to provide the perfect garage door direct to you, with excellent discounts off the manufacturers list prices. We cover the entire UK, meaning that the perfect garage door for your property is never more than a phone call away.
If you prefer to order online you can do so. Our convenient Self Survey Form allows you to provide all the required information to allow us to answer any questions and provide accurate quotes with a swift turnaround.
All types of garage doors supplied
We supply a full range of garage doors that includes:
The majority of garage doors are available as either manual or electric, giving you the flexibility to choose the option that best suits your needs.
---
We also have a range of more specialist garage doors on sale to suit specific requirements, such as insulated garage doors and high security garage doors that are Secured by Design certified.
Such doors can be extremely well suited to alternative use garages, as well as for protecting prestige or vintage cars.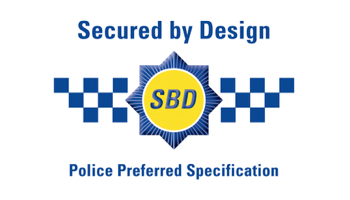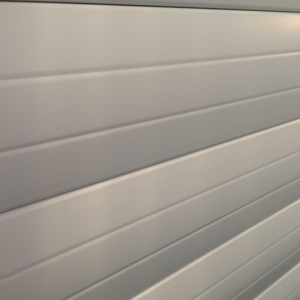 ---
Electric garage doors for sale
If you are looking for a new electric garage door or planning to automate your existing garage door with one of our automation kits, look no further. Electric garage doors are simple and effortless to open and close, making them the ideal choice for older people, as well as those who are less mobile.
Automated doors are also well suited to those with children or pets. They offer greater safety for everybody as you will not have to take the risk of leaving them unsupervised inside the car, or running free when you are maneuvering into what is often a limited space.
Auto stop and auto reverse, a standard feature on automated doors, is designed to prevent collision or entrapment. If the door detects any obstacle restricting its movement, it will reopen, protecting both your family and your car. For complete peace of mind, all our motor kits and electric doors are fully CE compliant.
Choose from an incredible range of colours and styles
We have garage doors for sale in a fantastic range of colours and finishes. From prestige and period homes to modern, contemporary new builds, you can be sure to find the perfect garage door for your property.
If you have a listed property or wish to maintain the traditional appearance of an older home, you may be interested in our range of timber doors. We also have a selection of doors available with wood effect finishes such as Golden Oak or Rosewood, which look stunning both in and out of town.
For non-insulated roller doors, we offer a choice of numerous standard colours, Decograin foil laminate wood effect or Plastisol finish, all of which are durable and attractive and come with a 10 year manufacturers guarantee.
UK-wide fitting service also available
As well as selling and supplying the very best garage doors, we also offer a UK-wide fitting service, meaning that you can be assured your door is fitted to perfection with the very highest quality of workmanship.
Thanks to our expert fitters, you can be sure that your door is as secure and reliable as possible, leaving you with the peace of mind of knowing that it will serve you well for years to come.
Not just for homeowners
As a trusted supplier and a SMAS approved contractor, we work with a range of customers including not just domestic homeowners but also many house builders, renovators and developers across the UK, all of whom choose us because of our reputation for excellent services and unbeatable prices when it comes to garage door sales.
Ask us about your new garage door today
Whether you are ready to order your new garage door now or would like to learn more about the various options available, with our self-survey tool you can give us all the information we need to get back to you with options and tailored quotes in no time.
Alternatively, don't hesitate to call us on 01691 670394 and we'll be happy to assist.